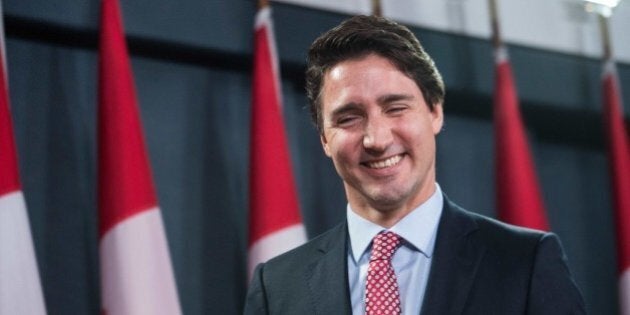 Mark your calendars, Canada. Justin Trudeau will be sworn in as the country's 23rd prime minister on Nov. 4.
The Liberal leader made the announcement Tuesday during a news conference in the National Press Gallery Theatre — a venue outgoing prime minister Stephen Harper hasn't used since 2008.
"It's a pleasure to be here," said Trudeau to a room of reporters. "I think it's important to underline the important role that the media fills in public discourse and public life, and I look forward to continuing to engage with you all in the coming days, months and years."
He pledged he would follow through on his election promises by rolling out plans in a responsible way. Political watchers are keeping a close eye on whether the Liberal leader will come through on his pledge to reach gender parity in what he says will be a smaller cabinet.
Before he officially assumes the new title, Trudeau will have to take three oaths: the first asking for allegiance to the Queen; the second to become a Privy Council member; and the third, an oath of office to serve as the country's new leader.
Trudeau, who led his party to a landslide majority government victory Monday, follows his father's footsteps into the Prime Minister's Office.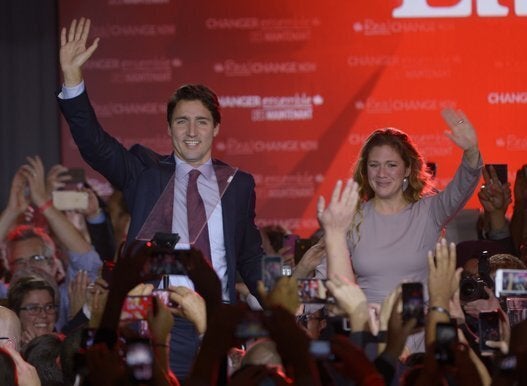 In Photos: Canada Election 2015