Looking for a new way to support the Toronto Blue Jays in the off-season? Why not try a Jays-inspired ugly Christmas sweater?
Yes, Blue Jays ugly Christmas sweaters are currently floating around the Internet, just in time for the holidays (and for game six of the American League Championship Series).
The "Toronto Christmas Sweater" on yolotee.com retails for $49.99 and features snowflakes, baseballs and Christmas trees, in a blue and white-coloured pullover (save for the red maple leaves).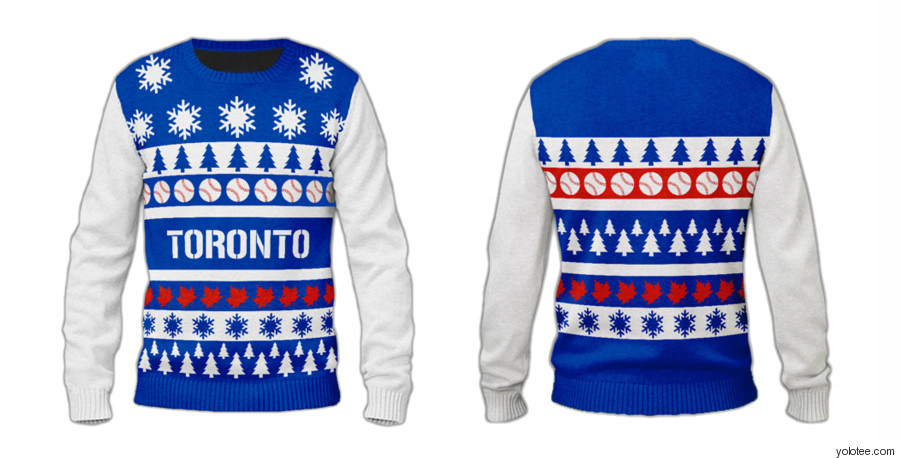 RetroFestive.ca features options for both men and women, retailing for $79.99 each.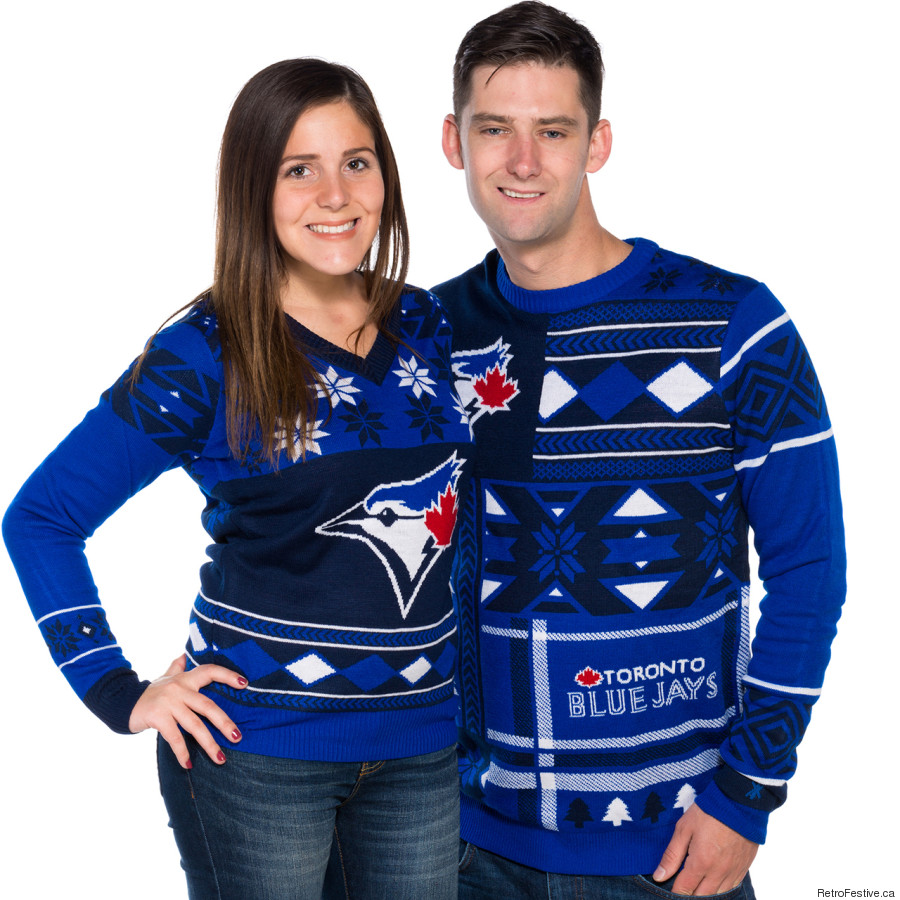 Adding these and the Bautista Bat Flip shirt to our holiday wishlists ASAP.
(h/t: Blog TO)
Follow Huffington Post Canada Style on Pinterest, Facebook and Twitter!
Also on HuffPost