On Oct. 19, Justin Trudeau's Liberals won a majority government, making him Canada's next prime minister, and causing the Internet to go wild.
Not only are social media users swooning over our soon-to-be PM, but they also think he resembles some famous faces.
While some of them are a little bit of a stretch (i.e. Finn Wittrock), others are really quite True-deau.
Behold, the many people the Internet believes Justin Trudeau looks like:
1. Harry Styles
CONFIRMED: Canadian politician Justin Trudeau is secretly international pop sensation Harry Styles. pic.twitter.com/rPwSyDCd5l

— marinara wilkinson (@NPBurnett) March 25, 2015
JT's hair = Harry Styles' hair.

2. Diego Bometa from '90210'
Justin Trudeau lowkey looks like Diego Boneta from Rock of Ages pic.twitter.com/nq4ODxBfws

— Coral (@CoralSomerton1) October 6, 2015
Agreed.

3. Disney princes
Justin Trudeau kind of looks like Flynn Rider from Tangled. Why was he boxing this morning anyway? #cdnpoli #elxn42 pic.twitter.com/fPy4cWrS9r

— Laura Anonen (@laurathecanuck) August 6, 2015
They think he's ~so dreamy~.

4. Finn Wittrock from "American Horror Story"
.@JustinTrudeau and #AHSHotel

star @FinnWittrock are obviously the same person https://t.co/fhhuZNGjXC pic.twitter.com/MirpJKEP4T

— Kat Angus (@katangus) October 20, 2015
Err...

5. The Statue of David
Announcement: The new PM of Canada, Justin Trudeau looks like the Statue of David. You heard it here first folks! pic.twitter.com/xZEZQysLnU

— I Am Logan Square (@IAmLoganSquare) October 21, 2015
No comment yet from David on what he thinks.

6. Max Medina from "Gilmore Girls"
@elizagracie and Justin Trudeau looks like Max Medina ?????????? what is happening here pic.twitter.com/hTiR9SfJNz

— eliza hodgson (@elizagracie) September 29, 2015
Maybe Max's second cousin.

7. Liam Neeson
Justin Trudeau kinda looks like Liam Neeson pic.twitter.com/YZpHajlUyd

— Andy Paul (@Paulyy37) June 13, 2014
That gaze though...

And of course, let us not forget the most obvious comparison: his dad, Pierre: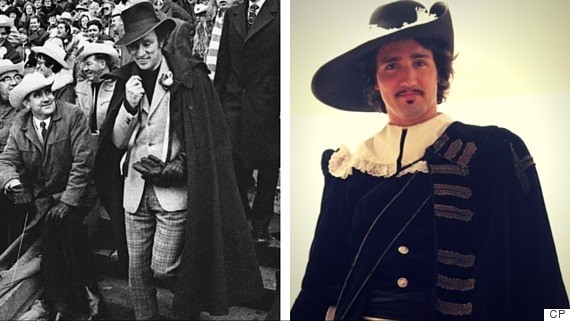 But when it comes down to it: Justin Trudeau's got a style all his own: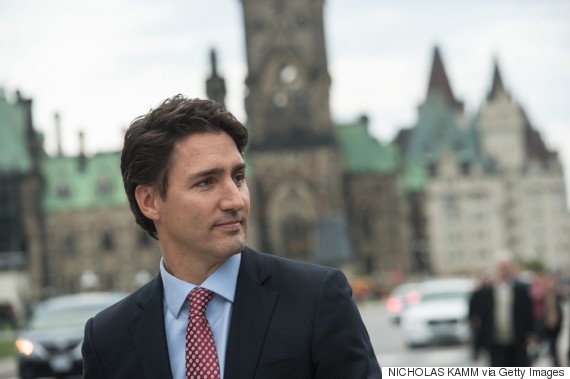 And Canada approves.

Follow Huffington Post Canada Style on Pinterest, Facebook and Twitter!
Also on HuffPost
Justin Trudeau Through The Years