We've already told you about the most Canadian costumes you can wear for Halloween.
But what about Canada's provinces? Surely these places with their own unique identities all their own can inspire the most creative ideas for your costume party!
Enter Manitoba.
The province's tourism body has produced an awesome list of crazy costumes you can wear that go well beyond the "hockey player" or the "Mountie."
The 14 Most Manitoba Costumes You Can Wear This Year
In this list you'll find ideas such as children's entertainer Fred Penner; the "Nutty Club" Can-D-Man; and "sexy perogy," after one of the province's favourite foods.
"We just thought, 'What would be the silliest thing to do as the sexy costume?' We thought, 'sexy perogy!'" Kirsten Neil, social media specialist at Travel Manitoba, told CBC News.
"Then it was like, 'Well, you could make it a couples costume and add a sexy kolbasa around it and take it to the social.' We're hoping someone does that!"
The list provides Manitobans with ideas and instructions on how to make the costumes themselves.
But the possibilities for Manitoba-inspired outfits don't end there.
Missing from the list are the following people:
Cindy Klassen, Olympic speed skater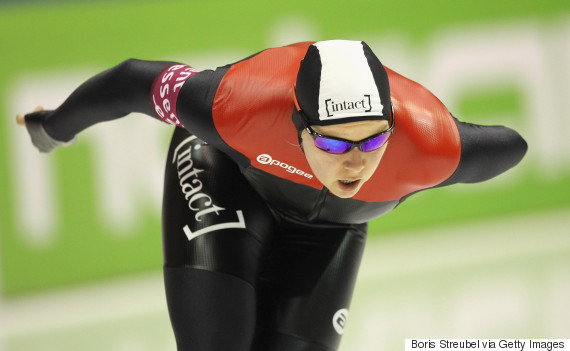 Take a red-and-black bodysuit, swim cap and athletic sunglasses. You could try wearing skates with the guards on, but we don't recommend that from a balance perspective.
Neil Young, singer-songwriter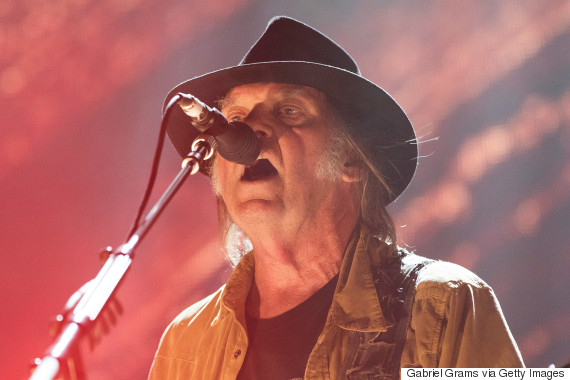 Grow out your sideburns, wear a brimmed black hat, pair it with a brown jacket, and voila, you're one of the world's most iconic musicians (and one of Winnipeg's most famous native sons).
Tommy Douglas, father of medicare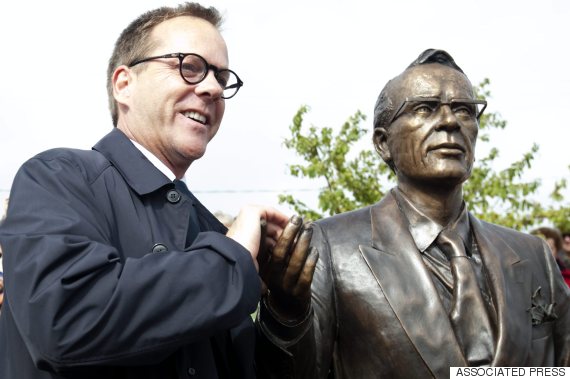 Actor Kiefer Sutherland, left, stands with a statue of his grandfather, Tommy Douglas.
Style your hair with a curl at the front, wear half-framed glasses, and you're the man who introduced North America's first universal health care program. Switch out a suit for a lab coat and stethoscope, and it's a unique take on one of Canada's most important politicians.
Are there any we missed? Tell us in the comments!