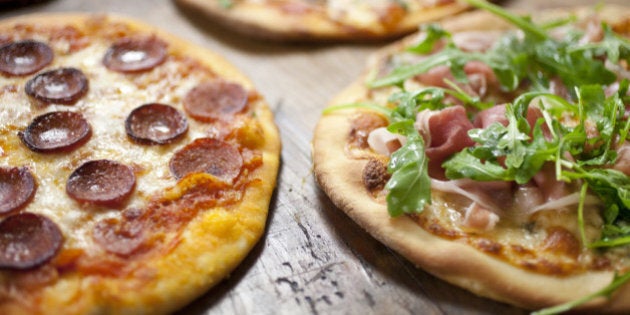 It may sound like the world's most ideal cleanse, but eating nothing but pizza straight for a week can leave your body feeling highs and lows.
To start, Palermino notes she had several rules for her cleanse — this is a cleanse, after all. The pizza must contain crust, there had to be cheese or toppings, there must be a type of sauce (olive oil is fine) and no supplementary foods or alcohol were allowed.
She began outlining her full seven days (she even had bonus slices on day eight), along with her slice count, mood, and pictures of New York's finest slices like this one below:
In the first few days, Palermino explains, she was bloated, constipated and experienced heartburn. By day five, she writes, it was more of a roller coaster.
"I go from loving my life to hating everything. At times, my water tastes like pizza. The air tastes like pizza. I wasn't that hungry for life anymore, so I didn't eat anything for breakfast. At lunch, I had two slices from Angelo's Pizza. Look at my sad picture. I'd lost the will to Instagram. I used four lemons on this pizza. It didn't help."
"Nobody likes to hear this, but losing fat is a slow weight loss," Bulloch says. "When people take a cleanse and they lose more than two or three pounds a week, it is water weight."
McClellan's pizza diet included healthier pizza toppings like skim milk cheese, fresh veggies, avocado and chicken. He also continued to exercise and weight train within the month. He attributed his health changes to portion control and eating in moderation.
"With the pizza diet Matt proved that pizza can be part of a healthy diet if moderation and wise topping choices are selected. He believes that the key to any diet is portion control and that's basically what his pizza diet is, a way to enjoy a great food, but not eat the whole pie in one go," notes the Diet Blog.
Bulloch adds that for anyone who does any type of cleanse, weight you've lost will eventually come back if you go back to your old eating habits.
And while Bulloch adds there really is no research behind doing cleanses in the first place, her advice on eating less has to do with being more mindful and alert of what you're eating.
"We just want to go on restrictive diets and we forget were humans and we are meant to enjoy food," she says. "When we're thinking about what we're eating, we eat less of it because were more satisfied."
White Pizza With Spinach And Bacon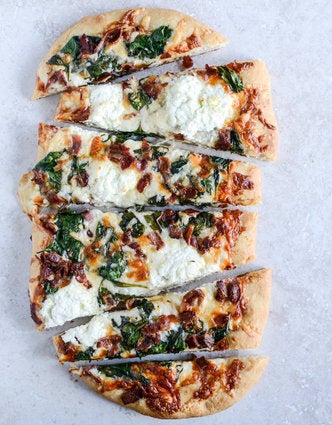 Pesto Pizza With Fresh Tomatoes And Mozzarella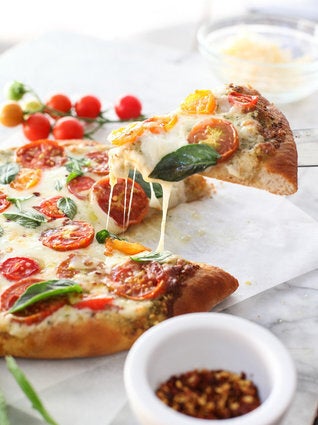 Cheesy Fontina Caramelized Onion, Chorizo, Spinach And Artichoke Pizza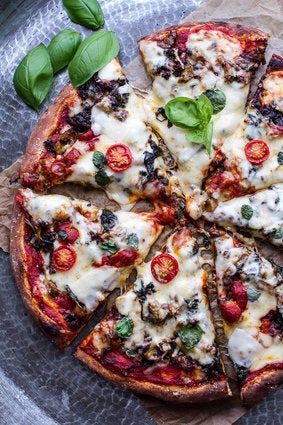 Buffalo Chicken Pizza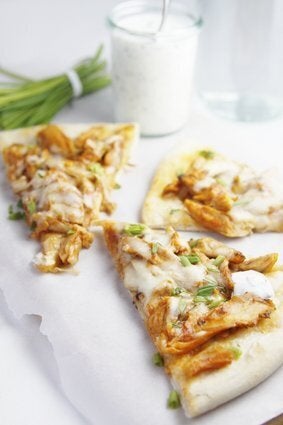 Meat Lovers Pizza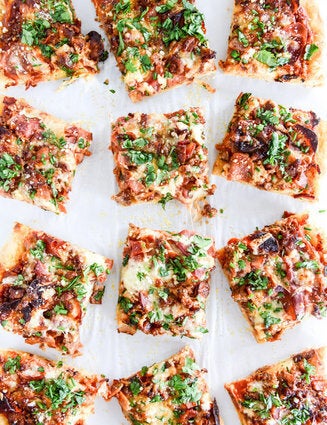 Mushroom, Asparagus And White Burrata Cheese Pizza With Balsamic Drizzle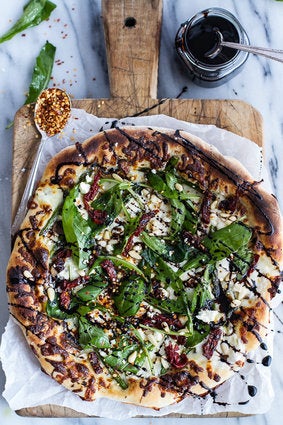 Spinach And Ricotta Pizza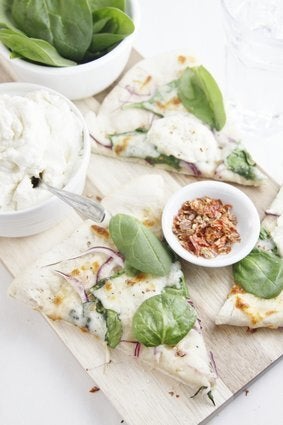 BBQ Brussels Sprout Pizza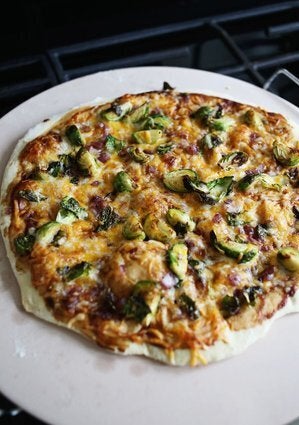 Chicken Tzatziki Pizza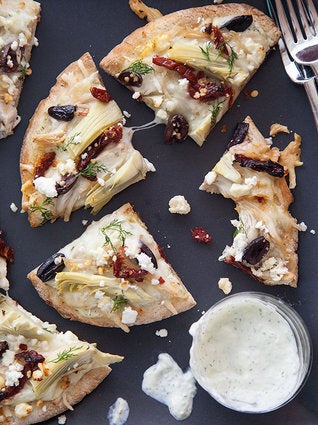 Pizza Sorrentina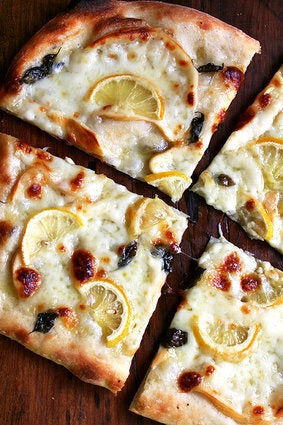 Chipotle Cajun Shrimp And Guacamole Pizza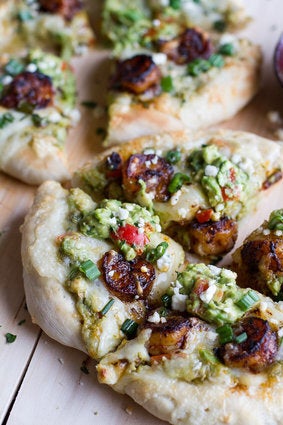 Marinated Kale And Whipped Ricotta Pizza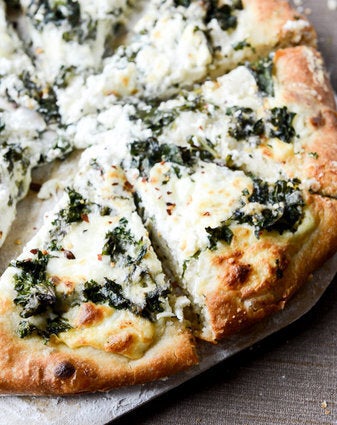 Maple Apples, Blue Cheese And Bacon Pizza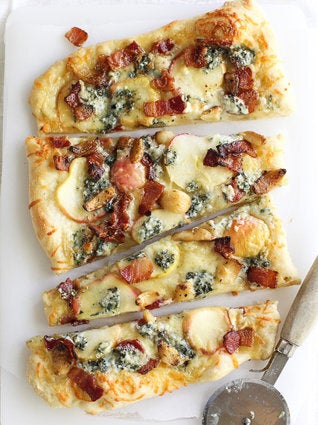 Sun-Dried Tomato And Olive Pesto Pizza With Salami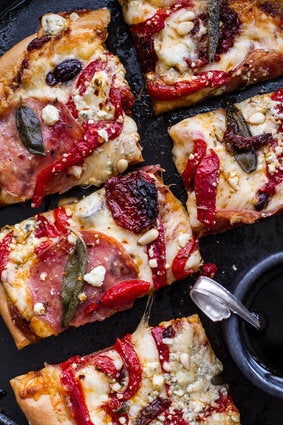 Cast Iron Skillet Brussels Sprouts Bacon Pizza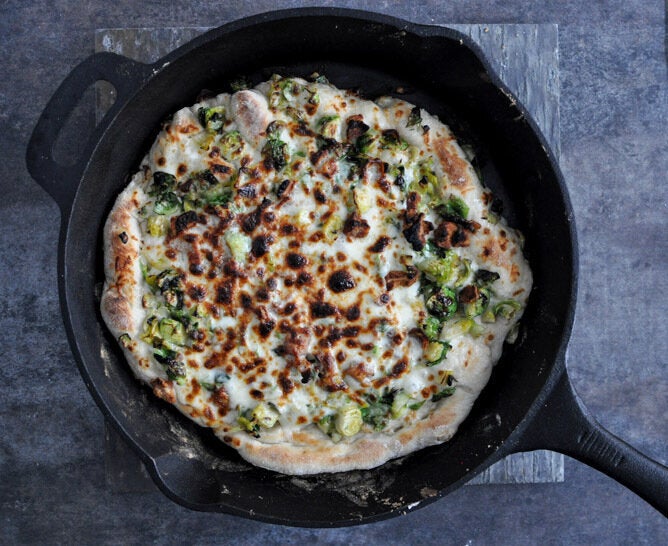 Toasted Walnut Pesto And Caramelized Nectarine Pizza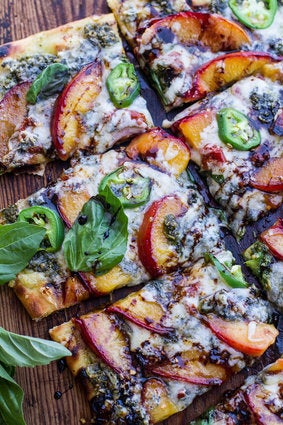 Pizza Margherita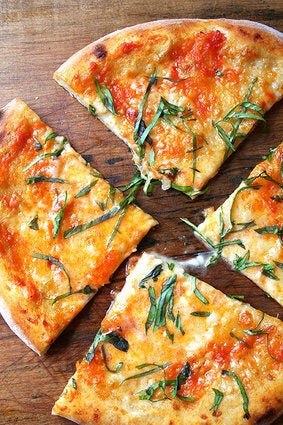 Meyer Lemon Pizza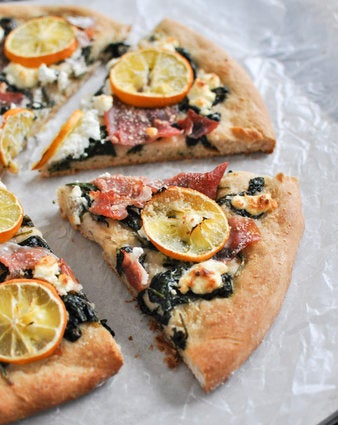 Sweet 'n' Spicy Roasted Butternut Squash Pizza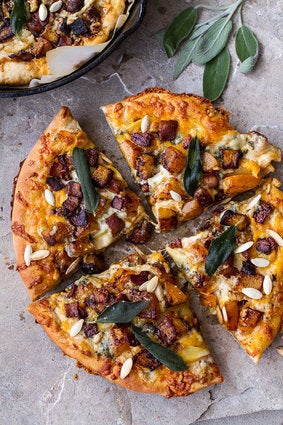 Berry With Arugula And Prosciutto Pizza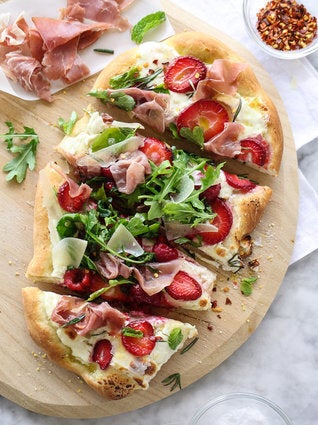 Burrata Caramelized Onion And Prosciutto Pizza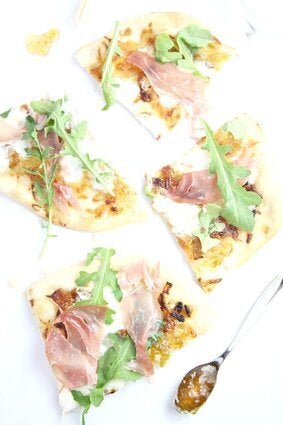 Bacon, Egg And Asparagus Personal Pizzas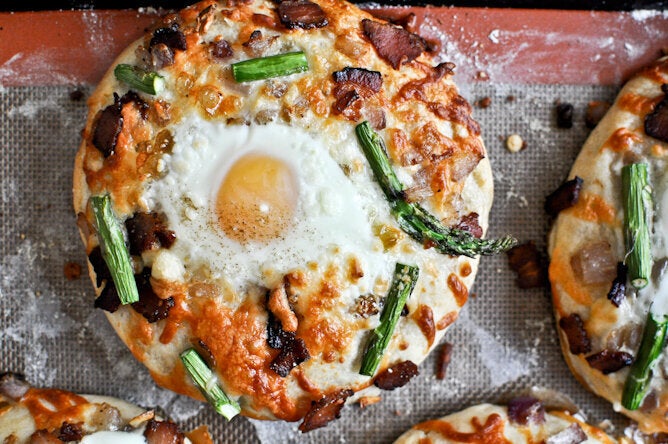 Red Potato, Sausage And Rosemary Fontina Pizza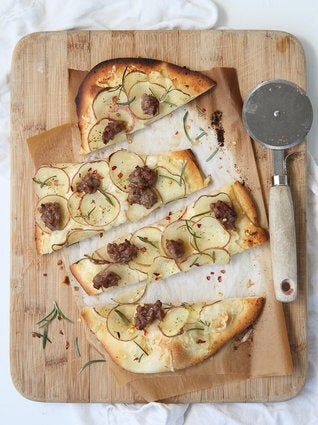 Pulled Pork Pizza With Maple Leeks, Roasted Garlic And Aged Cheddar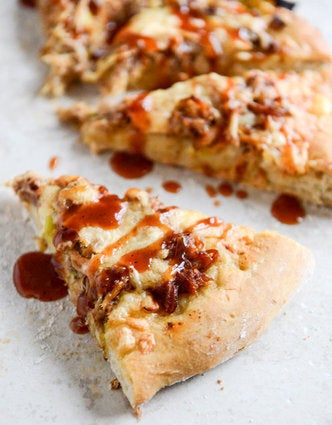 Chipotle BBQ And Sweet Chili Pineapple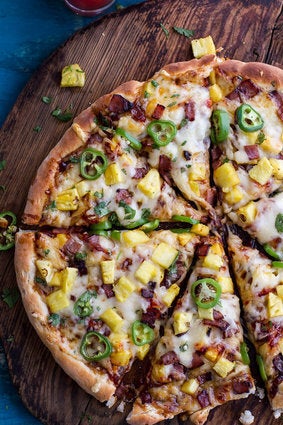 Spinach Artichoke Chicken Pizza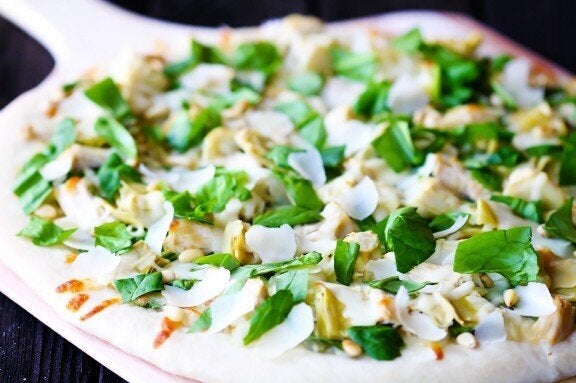 Crispy Shredded Sprouts And Cider Short Rib Pizza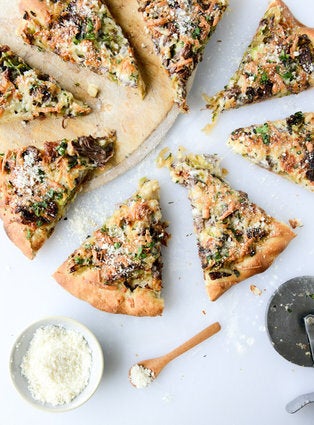 Thin Crust Pizza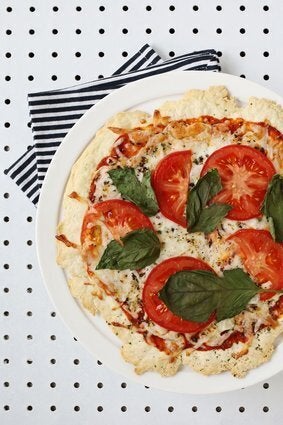 Butternut Squash, Sage Pesto And Prosciutto Pizza