Adele dropped her first video in three years Friday and it's a sepia-drenched cinematic feast for the eyes, thanks to the talents of one particular Canadian filmmaker.
Montreal's Xavier Dolan said in a statement it was a "privilege" to be asked to direct the "beautiful, heartbreaking" first single off Adele's upcoming album, 25.
"When I first heard it, all the images appeared clearly in my head — and her trust and generosity allowed me to work with abandon artistically and emotionally," he said.
IMAX cameras were also used in its production, according to Entertainment Weekly. And the results made Dolan "extremely proud."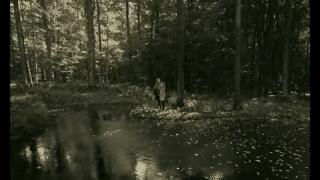 Shot outside Montreal, the six-minute video also features actor Tristan Wilds, best known from his role as Michael Lee on HBO's "The Wire."
The high-profile collaboration is the latest in a series of achievements in 26-year-old Dolan's benchmark career. Last year, his feature "Mommy" won the Grand Jury Prize at the Cannes Film Festival.
Details of Adele's return reached fever-pitch this week after the reclusive singer joined Instagram to tease her much-anticipated third album, set to be released Nov. 20.
The 27-year-old mother released her last one in 2011. Titled 21, it has sold more than 30 million copies worldwide.