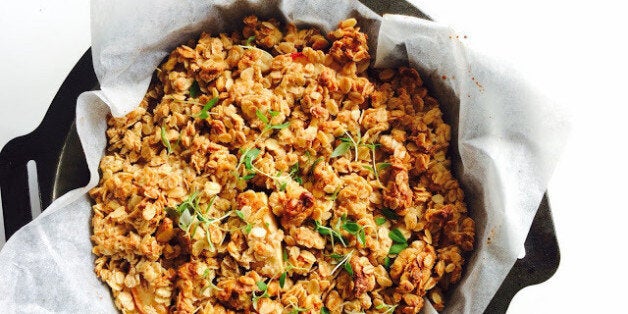 A good dessert has elements of everything: it's sweet, sometimes salty, soft but still crunchy. Which leads us to believe that the crumble might actually be the perfect dessert.
Traditional crumble consists of a crushed pastry topping over raw fruit or a fruit compote. These days, a crumble can be served over cupcakes, doughnuts, mousse and cheesecake. And the classic butter, sugar and flour combination has changed in the modern day too. In the slideshow below, we list 28 crumble recipes made with a variety of ingredients like Oreos, nuts and even quinoa.
What's your favourite way to enjoy a crumble? Let us know in the comments below.