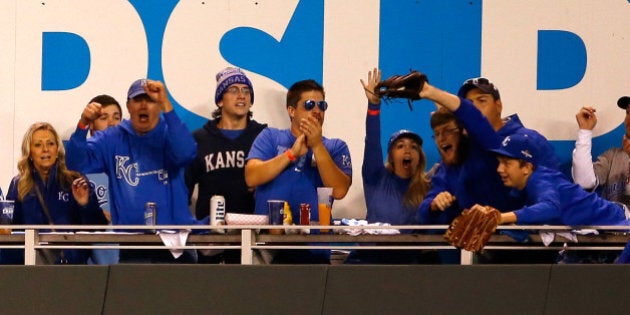 As sports fans, we try not to lament calls that don't go our way. But man, this one hurt.
Royals hitter Mike Moustakas put the Kansas City Royals up 2-0 over the Blue Jays with a home run in Game 6 of the ALCS on Friday night.
The catch led to a review, as it initially looked like Humphreys had reached over a railing and into the field of play, The Kansas City Star reported.
Any ball that hits the railing is considered a home run, it added.
But the home run was ruled a valid one because it could not be determined whether Humphreys caught the ball over the field of play, the Star added. So the Royals' lead stood.
Toronto managed to narrow the score to 2-1 with a Bautista homer in the fourth, and then again in the 8th to tie up the score 3-3. But in the end, Kansas City won 4-3, eliminating the Jays from the post-season.
We really wish that homer hadn't counted. But as R.A. Dickey said post-game, "There's a lot that we have to be proud of."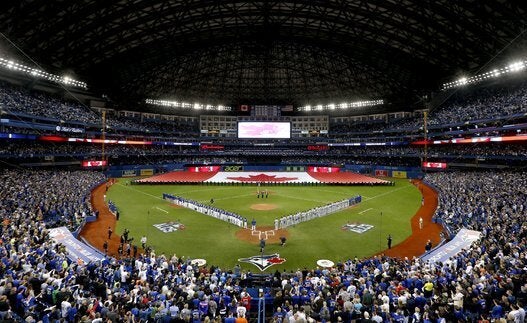 Blue Jays ALCS 2015 Game 3