Fox Sports
The game ain't over til it's over. Unless you tuned into Fox Sports TV broadcast of ALCS game six at the bottom of the seventh inning.
That's when the sports giant aired a prematurely definitive graphic promoting Game 1 of the World Series:
OH REALLY?!?! #ALCS #BlueJays pic.twitter.com/rnLivKoRMU

— Blue Jays Live (@Blue_Jays_Live) October 24, 2015
The problem was, it was the bottom of the 7th inning in the faceoff between the Toronto Blue Jays and the Kansas City Royals, and, although the Jays were trailing 3 - 1, the game wasn't even close to over.
Naturally, Jays fans were NOT amused:
Fox already called the game. Fuckers. #BlueJays pic.twitter.com/cWW3f9LUVP

— #JaysNotDeadYet (@RJOuttaSoCal) October 24, 2015
Thanks for completely counting us out in the 7th inning, Fox. #BlueJays #ComeTogether #postseason pic.twitter.com/ehSMkhUk0y

— Derek DeCloet (@decloet) October 24, 2015
Fox Sports is not doing a good job convincing people they're not biased. That's a shame. #Bluejays #Jays #NotDoneYet #ALCS

— Mike Wilner (@Wilnerness590) October 24, 2015
A few fans predicted justice would be served for the premature Jays dismissal:
Karma's gonna be a... #BlueJays https://t.co/fcV7OF0wXb

— Nabil Karim (@NabilKarimTSN) October 24, 2015
QUICK SOMEONE SHOW THIS TO JOSE BAUTISTA #BlueJays https://t.co/GWNQzAeOGg

— Kamila Hinkson (@HinksonK) October 24, 2015
And then, as if by magic, Jose Bautista tied up the game in the top of the 8th inning with a two-run homer.
Fox Sports, on the other hand, quickly backpeddled during its broadcast, with the commentator saying the broadcaster had accidentally aired the graphic.
This is FOX after predicting Mets vs Royals Final. #ALCS #ComeTogether pic.twitter.com/9CTkwKji7a

— Simon Ostler (@SimonOstler) October 24, 2015
Viewers were like: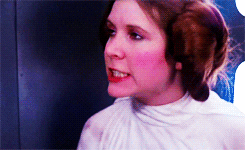 Wait. Did Fox just gloss over the Mets vs Royals insult? Blaming it on some "kid who put up the wrong graphics?"

— Screamantha Freakser (@nympsam) October 24, 2015
How about the fox commentators trying to cover up the mets vs royals graphic "we hit the wrong button in the production room" hahahah

— mike slifierz (@mikeslifierz) October 24, 2015
Much to the chagrin of fans, Fox Sports' graphic turned out to be accurate, with Kansas City taking the game over the Jays 4-3, eliminating Toronto from the post-season.
But what a season.
Thank you for the home runs

Thank you for the bat flips

Thank you for the AL East

See you in the spring, #BlueJays pic.twitter.com/GB8DXyazow

— HuffPost Canada (@HuffPostCanada) October 24, 2015
Also on HuffPost