At this point, we can pretty much all agree that Shay Mitchell is a bonafide hottie.
Don't believe us? Just check out the 28-year-old "Pretty Little Liars" star's outfit at the 2015 MTV EMAs.
For the occasion, the Canadian actress sported a KAYAT resort 2016 gown, featuring a plunging neckline and a very high centre slit. The white dress was adorned with beaded trim and gave off some serious Grecian goddess vibes. A matching beaded collar gave the ensemble that extra touch of cool.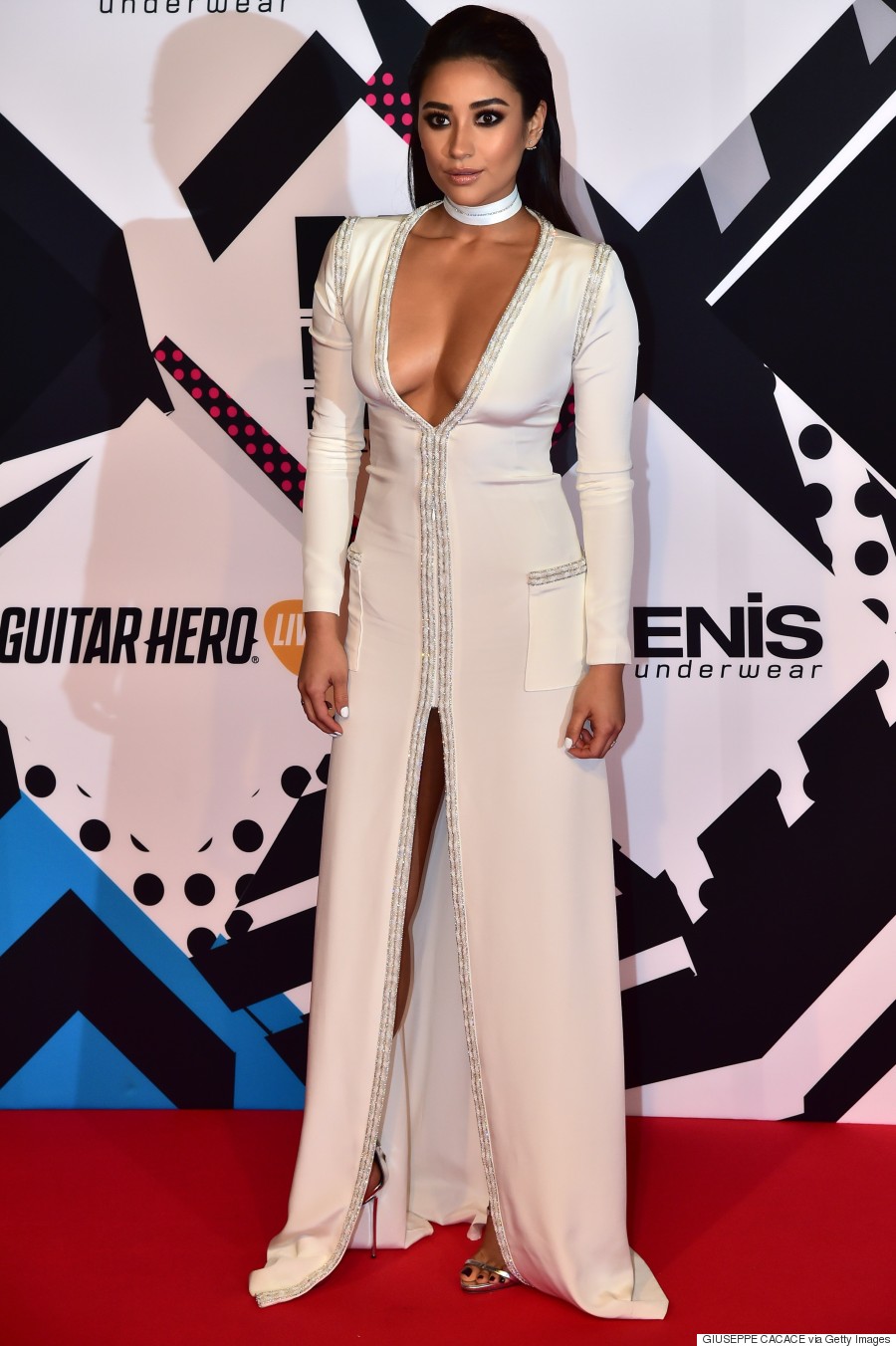 In terms of makeup, Shay opted for bronzed skin, highlighted cheekbones and a dark, sexy smoky eye. Nude lips, bold brows and slicked back hair completed her glamazon look.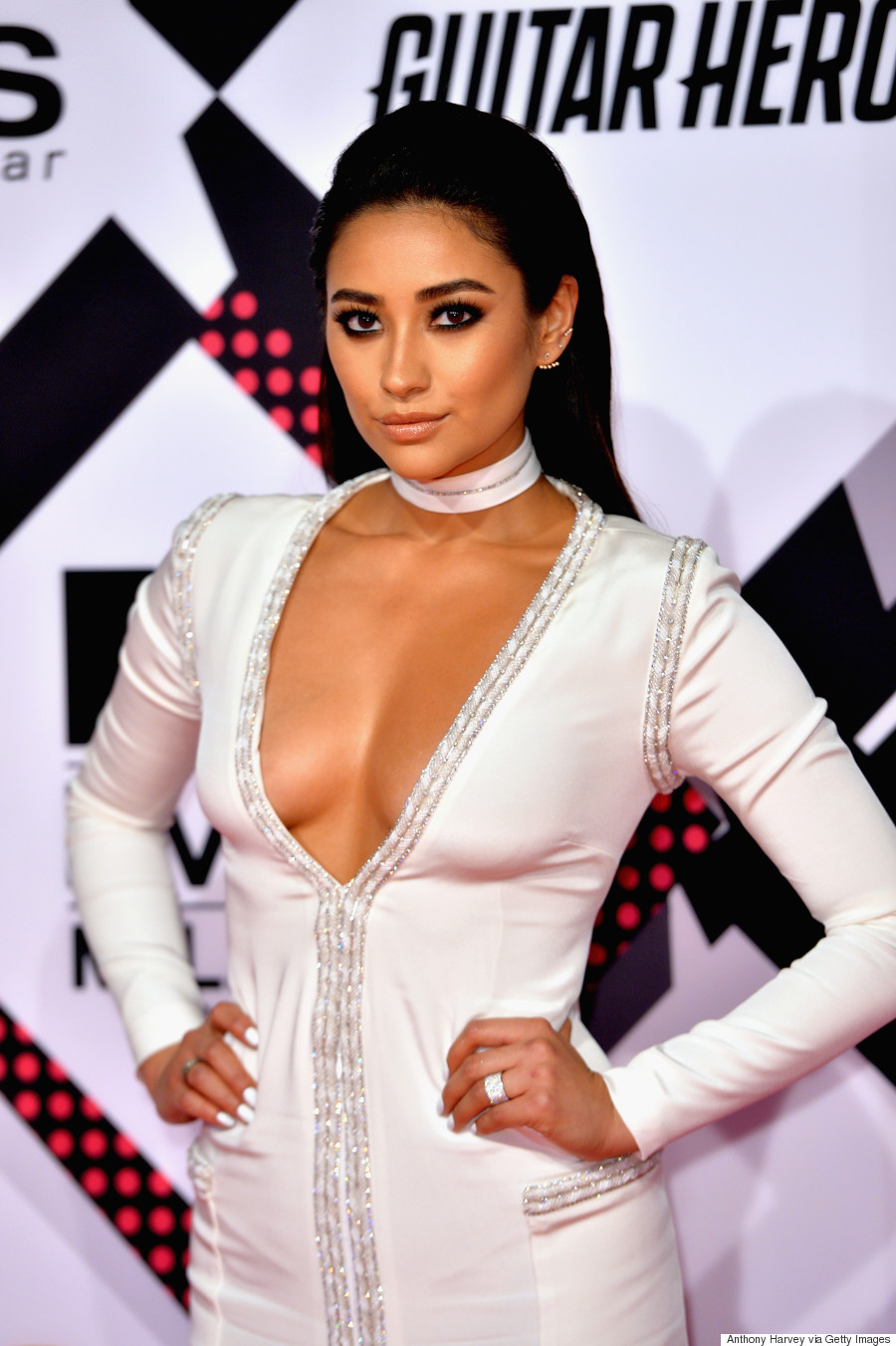 At the show, the Blue Jays fan took to the stage to present an award with "PLL" co-star, Ashley Benson. Benson donned an all-black ensemble consisting of a beaded dress with a blazer overtop.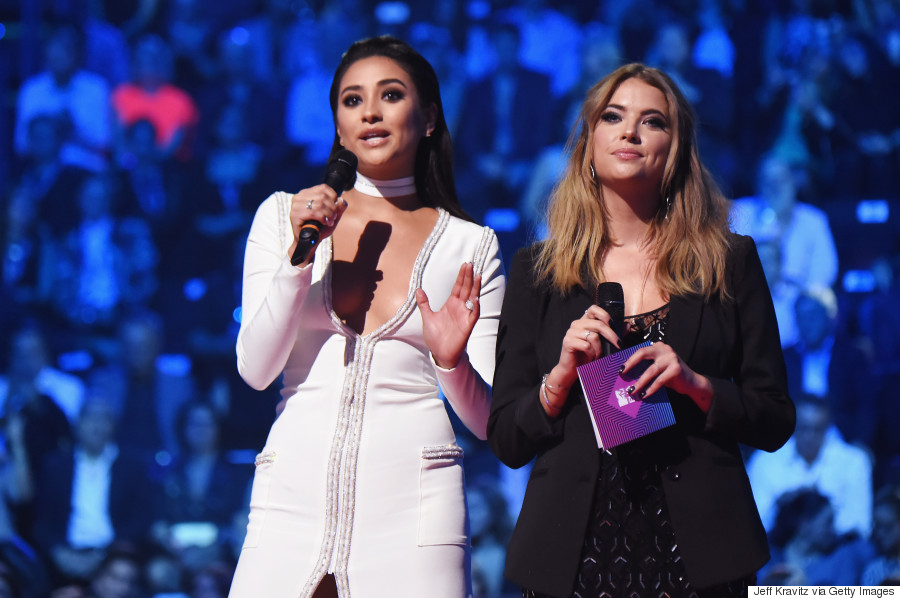 Looking good, ladies!
Check out more photos from the 2015 MTV EMAs red carpet below: