Blanca Padilla is opening up about the harsh reality of the modelling world.
In an interview with Risto Mejide on the Spanish television show "Al Rincón," the Victoria's Secret Fashion Show alum, speaks about about the pressures women face in the fashion industry, particularly when it comes to their bodies. Growing up, Padilla faced complications for being "too thin" and struggled to keep weight on. She reveals that she received a big shock to her system when she was told she was fat to her face during a few casting calls.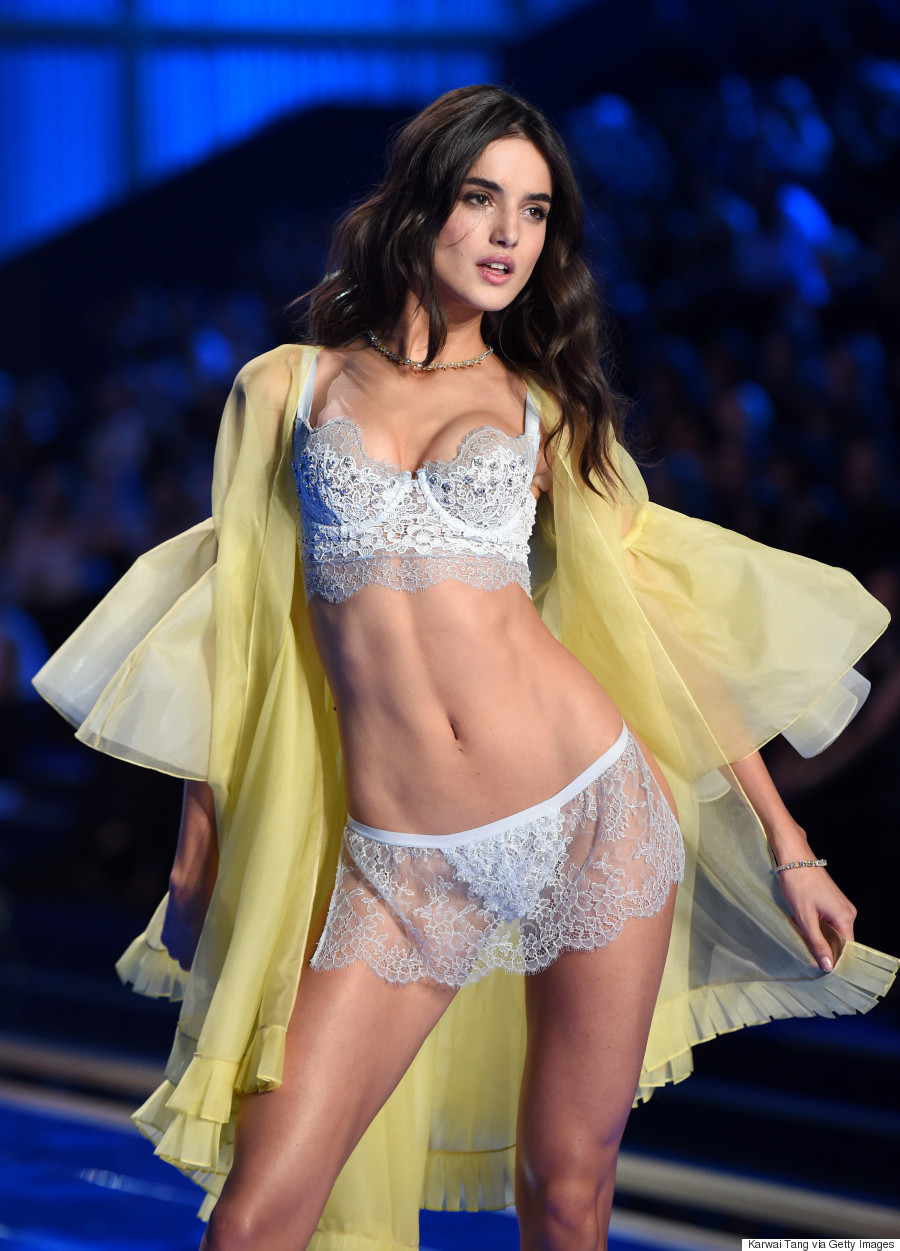 "Sometimes people don't understand that it's as offensive to criticize someone for being underweight as it is for being overweight, especially when your job revolves around your image," the top model says in the interview (translation via TheFashionSpot).
She goes on to say, " I always think that one of the most important things you have to learn in this society is to accept yourself, and that's very hard. Normal people have a lot of issues with this, and it's the same for models because we actually work with our body and physical appearance. That's added pressure, because this job isn't about liking yourself, it's about being like your clients want. People at home probably think I'm being dramatic, but the only way to truly understand this is if you work in the industry."
A few weeks ago, supermodel Gigi Hadid took to Instagram with a powerful post that addressed body-shamers. In the note, Hadid, who has 7.4 million followers, wrote "I represent a body image that wasn't accepted in high-fashion before, and I'm very lucky to be supported by the designers, stylists, and editors that I am: ones that know this is fashion, it's art; it can never stay the same."
However, Padilla says she has some issues with Hadid's post.
"I agree with what [Hadid] said but on the other hand I want equality for everyone. She doesn't mention her name or situation at all. I don't have a problem with the fact that you're a curvy girl on the runway, I support that. But if it was me with your same measurements going to a casting they would send me home to lose weight. Most of us have to conform to extreme measurements because otherwise we won't book any jobs while others have the privilege to say that designers love them despite their curves. Well then, why do they love you? Maybe your millions of followers on Instagram might have something to do with it as well."
Adding on, the 20-year-old Spanish model said she believes social media's influence on modeling is getting out of hand. "There are models who are only booked because of how many followers they have only, and there are very valid models out there who aren't booking many jobs because they don't have social media, and they might be as valid, if not more, than some of the popular girls now."
In the rest of the candid interview, Padilla goes on to discuss loneliness, eating disorders and her experience walking in the 2014 Victoria's Secret Fashion Show.
You can check out the full translation here.
Follow Huffington Post Canada Style on Pinterest, Facebook and Twitter!
Also on HuffPost
Stunning Victoria's Secret Fashion Show Photos