Carving a pumpkin can be scary, but with the right tools and a little creativity, it can also be a lot of fun.
In the video above, Extreme Pumpkins creator Tom Nardone shares four simple tips to help you prep your pumpkin for carving. Starting with a drywall saw, Nardone suggests cutting a little divot into the pumpkin lid to ensure the top fits perfectly every time.
Other helpful tools include everything from ice cream scoops to get out all the pumpkin guts to a bead reamer or drill bit to make uniform sized holes to cookie cutters and a hammer for no-cut creations.
Once you have your tools, simply print out a stencil, tape it to your pumpkin and use the reamer to poke holes while tracing the stencil. Then just connect the dots.
And if you're carving your pumpkin early, be sure to rub it with petroleum jelly to keep it fresh right up until Halloween. Once all is said and done, simply light up the pumpkin with a candle or some battery operated lights.
Is this your first time carving a pumpkin? Share your photos in the comments below!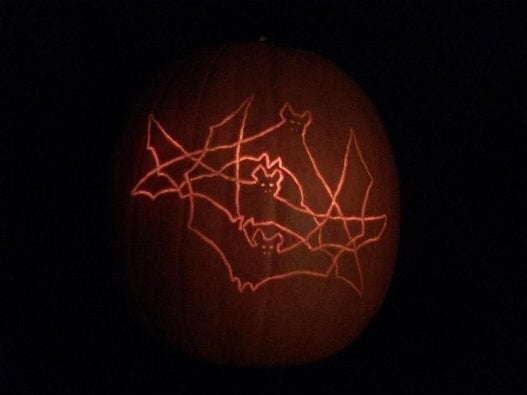 100 Great Pumpkin Carving Ideas