And today, we found another — a gun-toting toddler dressed up as deceased drug lord Pablo Escobar.
The toddler's costume is the spitting image of the Colombian criminal, with hair parted to one side, a moustache and brightly-patterned shirt.
Escobar has seen renewed popularity with the release of "Narcos," a Netflix series that chronicles attempts by the Drug Enforcement Agency (DEA) to bring him down.
In addition to moving mounds of cocaine into the United States, Escobar is also remembered for his ruthlessness — countless people have been killed in connection with his drug activities. He himself was killed in 1993.
So while some people probably find the costume funny, others are perhaps less amused to see someone making light of such a dangerous figure by dressing up a toddler to look like him.
"What the f*** happened to superheroes and monsters...," one person commented on Facebook.
Another wrote: "Pablo Escobar is more than the king of coke. he is also the creator of narco terrorism which claimed the life of thousands of innocent people. Including little kids like this one."
And another: "This might be cute if Escobar wasn't a monster/terrorist!"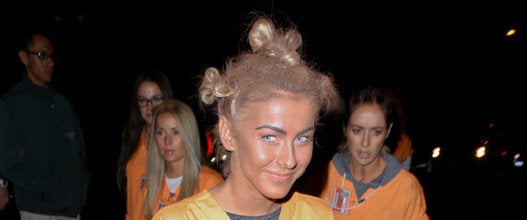 Halloween Costumes You Need To Avoid Forever