Actor Ryan Reynolds is asking fans to donate to Parkinson's research in honour of his father who passed away on the weekend.
James C. Reynolds, 74, died at a White Rock, B.C. hospital after battling the disease for over 20 years.
Ryan Reynolds shared the news on Twitter Wednesday, with a photo captioned "R.I.P, Pops."
RIP Pops. James C. Reynolds. 1941-2015

If possible, please donate/support:

https://t.co/exJYbchCmq pic.twitter.com/8hAfxVbcU1

— Ryan Reynolds (@VancityReynolds) October 28, 2015
"Despite health challenges that could have slowed him down, Jim was a strong and passionate man who lived life to the fullest. His spirit, stories and memories live on in his sons and grandkids," said an online obituary.
In 2008, Ryan Reynolds wrote that he was running the New York City Marathon to raise money in honour of his father, a former RCMP officer, who was "in a life or death struggle" with the illness.
"I've had a first hand peek behind the curtain of Parkinson's. I've watched my father — a strong and proud person who successfully raised 4 arguably insane children — slowly, cruelly stripped of his independence. His golden years robbed without explanation," the Vancouver-born actor wrote in a blog for The Huffington Post.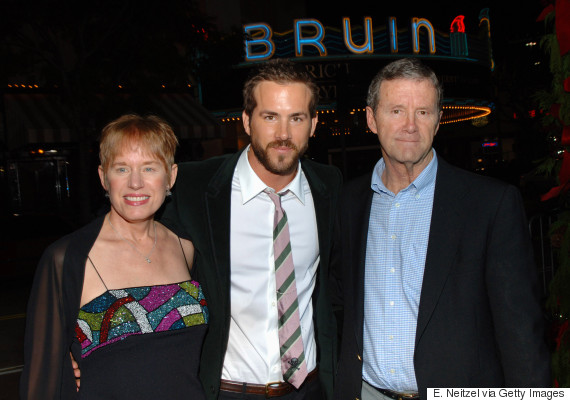 Actor Ryan Reynolds poses with his parents, Tammy and Jim Reynolds, at the premiere of "Just Friends" in 2005. (Photo: E. Neitzel/WireImage via Getty Images)
In lieu of flowers, the family has asked that donations be made to the Michael J. Fox Foundation for Parkinson's Research.
Fox, who grew up in Burnaby, B.C., was diagnosed with Parkinson's in 1991 and has advocated for a search for a cure for nearly two decades.
Like Us On Facebook

Follow Us On Twitter

Follow Us On Instagram
Also on HuffPost
Famous Faces Of Parkinson's Disease