One of the first people to realize a whale-watching boat had capsized near Tofino, B.C. reportedly couldn't get his distress call through to the coast guard clearly.
Ken Brown and Clarence Smith were pulling in their halibut catch on Sunday when they saw a flare in the sky from the overturned MV Leviathan II, reported Maclean's.
A rogue wave had struck the boat, flipping it into the cold water with 27 people on board.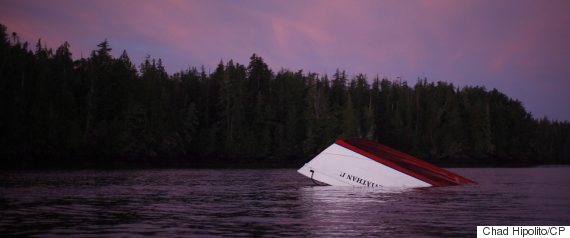 The bow of the Leviathan II near Vargas Island on Tuesday, waiting to be towed to Tofino.
Smith told the Ha-Shilth-Sa newspaper that he tried to use his radio to alert the coast guard and give them his location, but they couldn't hear him properly.
Tony Cook, who was unloading his day's catch in Tofino, heard the call on his own radio. He told the First Nation's newspaper that the coast guard asked Smith to repeat himself several times, and kept asking him questions.
Eventually, Cook's skipper interrupted the broadcast: "He's telling you there are people in the water."
Smith subsequently gave up and switched his radio to the frequency used by the Ahousaht First Nation. As Ahousaht has no reliable cellphone reception, almost every family relies on marine radio, reported The National Post.
Hearing Smith's urgent call, local fishermen and boaters from the community rushed to join his vessel at the scene, and are credited with helping to save 21 people. Five passengers — all British nationals — died, and one man from Australia is still missing.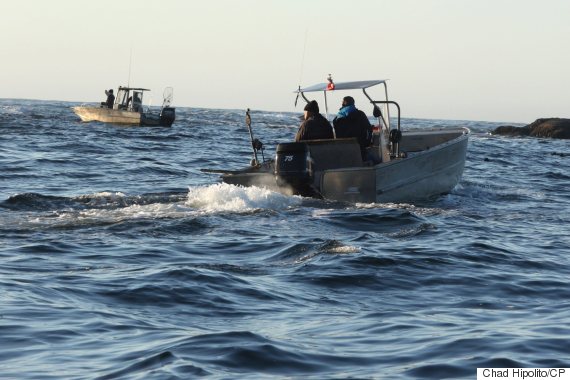 An Ahousaht First Nation boats patrols where the whale-watching boat Leviathan II capsized.
Shawn Heise told CBC News that he heard the garbled radio call and rushed to help.
The coast guard vessel stationed in Tofino did make it out within minutes, but by then, the Ahousaht boats had already scooped survivors out of the water.
The incident renews criticism over the federal decision to close the Tofino Canadian Coast Guard communication centre in nearby Ucluelet last April.
The operations were moved to an upgraded centre in Victoria, with officials arguing that service wouldn't be affected thanks to more reliable equipment and technology.
Sunday's capsizing also highlighted the need for more resources for native coastal communities, who are often first to respond to emergencies.
When the Queen of the North ferry ran aground and sank one night in 2006, fishing and recreation boats from the native community of Hartley Bay were first on the scene.
On Monday, Debra Foxcroft, the president of the Nuu-chah-nulth Tribal Council, called on governments to supply the coastal communities with life-saving training and equipment.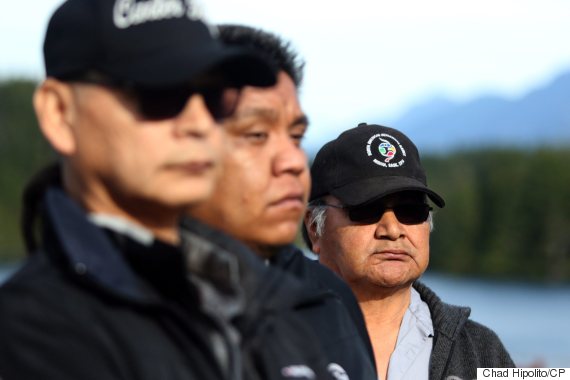 Ahousaht First Nation members, from left to right, Chief Greg Louie, Luke Swan and search and rescue coordinator and first responder Alec Dick.
In a Globe and Mail column, B.C. novelist Kevin Patterson suggested that incoming prime minister Justin Trudeau "assign formal primary responsibility for search and rescue to the First Nations communities on the edges of the nation."
B.C. Premier Christy Clark acknowledged the efforts of the Ahousaht in a news conference on Tuesday, and signalled the province would be giving more training for First Nations search and rescue teams on the coast.
"The Ahousaht First Nation did not miss a beat. First Nations on this coast have been fishing it for millennia. Nobody knows the water better," she said. "But they need more help. We'll be there to help them do that."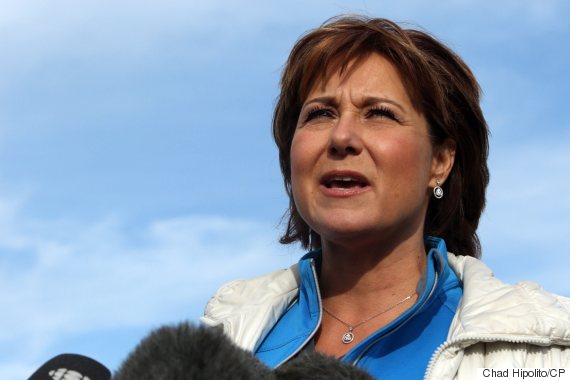 Premier Christy Clark thanks members of the Ahousaht First Nation and other first responders on Tuesday.
Greg Louie, the elected chief of Ahousaht, said he hopes there will be more positive programs coming out of the tour boat tragedy.
"Ahousaht will always respond. We always do. But don't take us for granted," Louie told the National Post. "Don't think the Ahousaht won't come out. We always do. It's not about money. But it is about doing what's right for our communities."
Like Us On Facebook

Follow Us On Twitter

Follow Us On Instagram
Also on HuffPost
Whale-Watching Boat Sinks Near Tofino, B.C.