After Gina DeMillo Wagner's six-year-old son Miles asked for an American Boy doll for his birthday, the Arizona mom went to great lengths to create one for him.
On her blog "The Daily B," the writer and photographer explained: "I wasn't surprised to see a doll on his list. [Miles and his older sister] play together every day. She loves playing superheroes and various sports with him, and he loves playing My Little Pony and American Girl with her."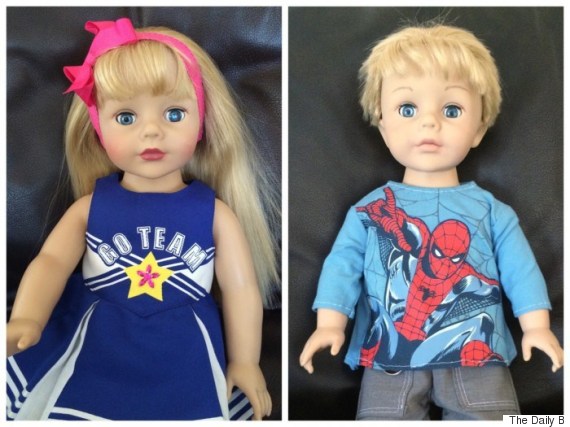 Since American Boy dolls don't exist, Wagner decided to do her own DIY project to transform an American Girl doll into her son's spitting image. While the mom-of-two looked at online tutorials, she largely improvised the project in the end.
In a blog post, Wagner revealed that she purchased an 18-inch Madame Alexander doll from eBay for $25. She then documented the doll's transformation, explaining how she gave the doll a haircut, removed its makeup with nail polish remover, and changed its clothes.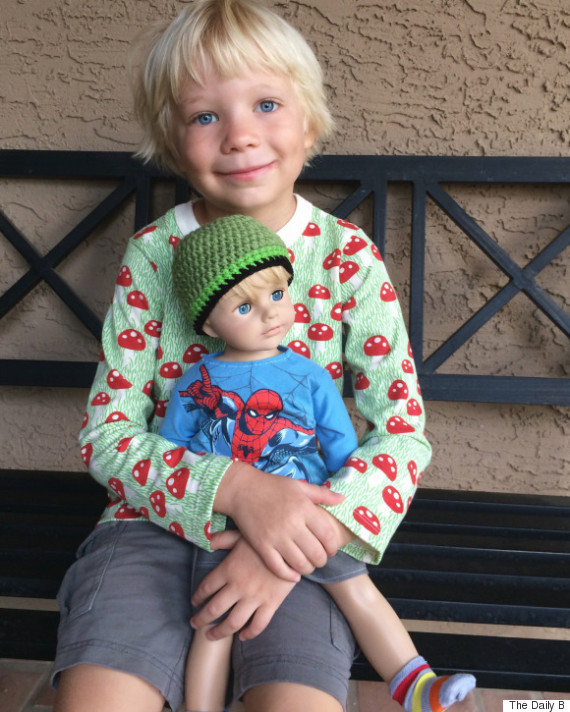 "In all, I invested less than $50 and a couple hours to give my son the doll of his dreams," the mom wrote.
Now Miles has his very own American Boy doll named Fred and he couldn't be more thrilled! On Instagram, Wagner posted an adorable video of Miles' reaction.
"He's been showing it off to his friends and several of his friends want one, too," the mom-of-two told People. "So we've been talking to other parents about how to make them. It's been fun."
On her blog, Wagner has received tons of positive feedback about the doll. "I LOVE this post!" one reader said. "Miles is so awesome, and so are you for crafting his dream!"
Another wrote, "Magic. It's what moms do!"
Explaining why she created the doll for her little boy, Wagner, who also has an eight-year-old daughter, told People, "One thing that they've always said – and that I've always really encouraged – is that there's no such thing as a boy's toy and a girl's toy – they're just toys."
She later added: "I would love to see companies market toys in a more neutral way and not assume one is only for girls and the other for boys. Let kids play with what they love."
Also on HuffPost
Hottest Kids' Toys Of 2015