Ikea has just made every kid's dream come true! The Swedish retailer has chosen 10 lucky kids' drawings from around the world and turned them into real-life plush toys.
The project was done as part of Ikea's Soft Toys For Education campaign to help raise money UNICEF and Save The Children to support children's education projects. The limited-edition toys cost anywhere between $4.99 to $14.99 and a portion of each purchase will be donated to the campaign.
Take a look below at the 10 winning entries and the adorable toy designs available.
"These soft toys are truly fun and imaginative, but they also have a special meaning," Bodil Fritjofsson, product developer for IKEA of Sweden, said in a press release. "Children are helping children to build a better future for themselves."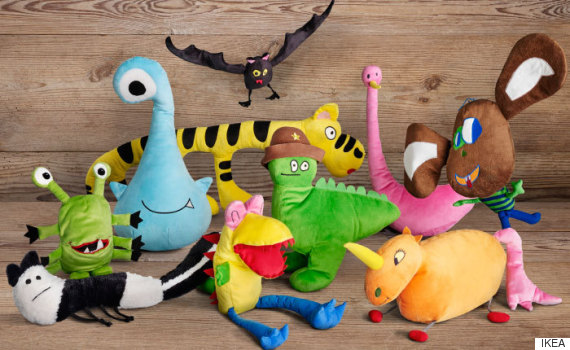 The Soft Toys For Education campaign has been running since 2003, but this is the first time Ikea has used toys designed by children to help raise money.
"Over the last 12 years the Soft Toys for Education campaign has enabled IKEA Foundation to donate $90.4 million (67 million euro) – reaching more than 11 million children in 46 countries, through 99 projects," the retailer's website reads.
In addition to the campaign, Ikea has also released a few short videos giving a behind-the-scenes look at the drawing competition and the creation of the plush toys. Watch the clip above!