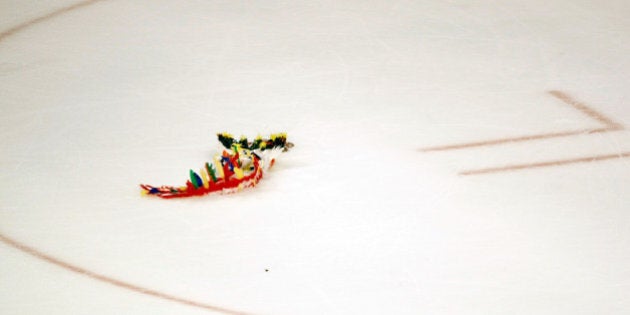 The Winnipeg Jets have officially banned non-authentic headdresses at its games, days after they said they wouldn't.
It happened over a year after the issue of hockey fans wearing native headdresses caused a controversy in Winnipeg, as the team faced the Chicago Blackhawks last March.
The man wearing the fake headdress was Rob Bear, a Saskatchewan resident and member of the George Gordon First Nation, The Whitewood Herald reported.
Earlier this week, Jets owner True North Sports and Entertainment said that headdresses wouldn't be banned as the team prepared to take the ice against the Blackhawks again.
However, fans wearing them would be made "fully aware of the ramifications of wearing that and the cultural ramifications of it," spokesman Scott Brown told CBC News.
The change came after True North executive chairman Mark Chipman had phone conversations with Winnipeg-area MLA Kevin Chief and Assembly of Manitoba Chiefs Grand Chief Derek Nepinak on Thursday, Brown told the network.
"It just makes it easier for everybody going forward," he told reporter Matt Thordarson.
"It allows everyone to enjoy the event as much as they could, because last year there were a number of individuals that were season seatholders that were members of our aboriginal community, that didn't enjoy the game that night.
"They were severely distracted, severely upset and they expressed that to us after the game was over."
The ban only applies to non-authentic headdresses, and other kinds will be dealt with on an individual basis, he said.
The move was praised on social media.
Hockey games aren't the only places where attendants wearing headdresses have stirred controversy.
They have also become a staple of music festival fashion, although organizers have increasinglytakenstands against the traditional headwear.
Blogger Chelsea Vowel explained why only certain indigenous people can wear headdresses in a popular blog post.
She said headdresses are earned through achievement. And those who haven't earned the right to wear them shouldn't do so for the same reason that non-soldiers shouldn't wear military medals, she said.
"So unless you are a native male from a Plains nation who has earned a headdress, or you have been given permission to wear one (sort of like being presented with an honorary degree), then you will have a very difficult time making a case for how wearing one is anything other than disrespectful," she wrote.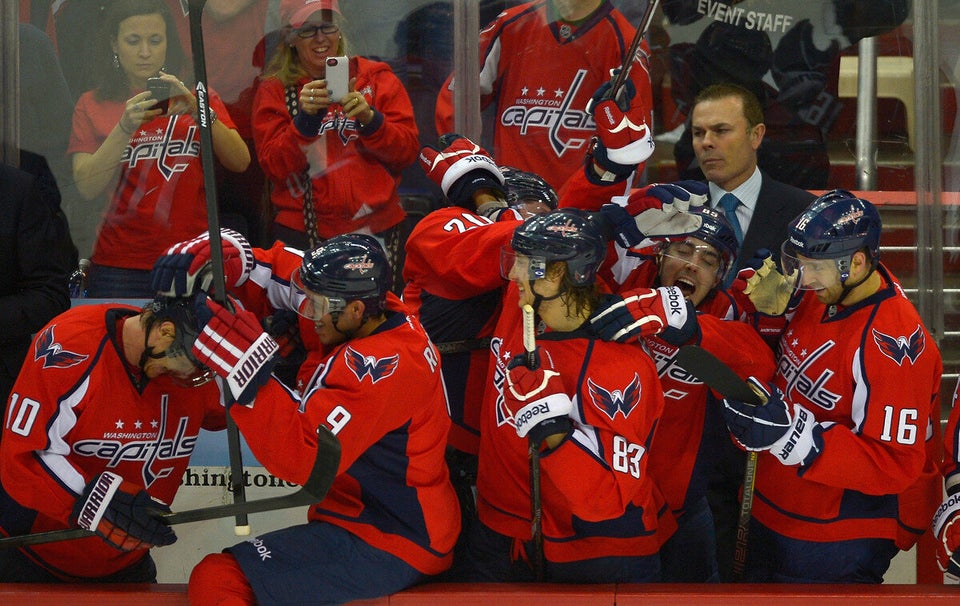 Washington Capitals vs. Winnipeg Jets