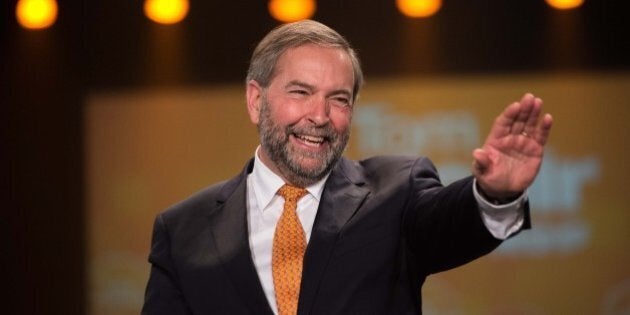 The New Democrats may be stripped of their official opposition status in the House, but they're intent to cling onto a remnant of their former title.
In a Friday press release, the party announced its intention to form a "robust Progressive Opposition" to prime minister-designate Justin Trudeau's Liberal government.
"Canadians know they can count on New Democrats to push the Liberals to work harder against climate change, to keep their word on democratic reform and to finally establish a nation-to nation relationship with the First Nations, Métis and Inuit peoples of Canada," NDP Leader Thomas Mulcair said.
The party also announced several changes to its own internal makeup.
Former NDP MP Paul Dewar was named the party's senior transition adviser tasked to advise Mulcair on staffing and shadow cabinet reorganization.
Mulcair's chief of staff Alain Gaul is also set to leave, the NDP confirmed. The Montreal lawyer was hired at the beginning of the year to "add some muscle" to the party ahead of the election.
He will remain with the NDP during the transition period. Current deputy chief of staff Steve Moran will step up and temporarily hold Gual's position.
Earlier this week, one of the party's defeated stalwarts suggested the federal party change its name by dropping "new."
Former Nova Scotia MP Peter Stoffer made the suggestion, also arguing it's due time to change the automatic federal membership given someone who joins the provincial NDPs.
"We need to break that sort of string that ties us both together ... We're the only party that does that," he said. "I've been asking for many, many years now to change it and I think it's time we did that."
Trudeau is slated to be sworn in as Canada's 23rd prime minister on Tuesday. Conservatives will become the Official Opposition and are set to pick a new interim leader next week to replace Stephen Harper.
With files from The Canadian Press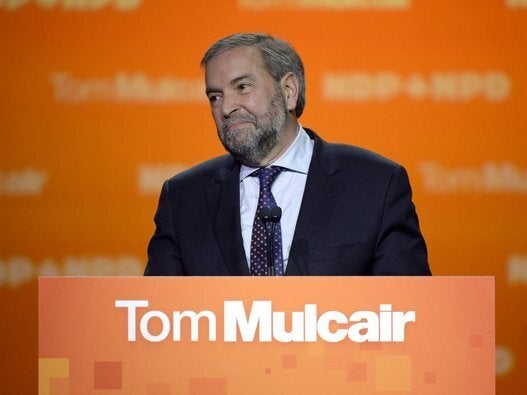 Key NDP MPs Defeated In 2015 Election