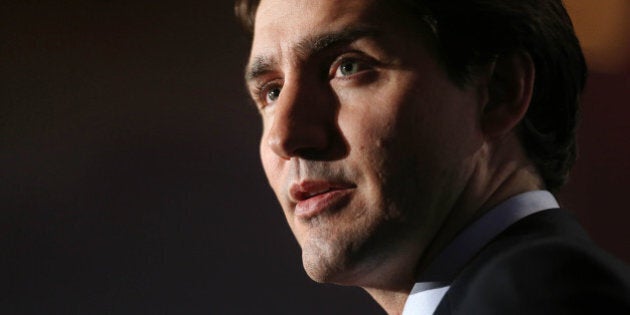 The Liberal election platform promised a number of things to Canada's First Nations and the Tsuut'ina Nation wants to make sure the party keeps its word.
To that end, the nation bordering Calgary's southwest corner has invited over 400 chiefs representing Treaties 1 through 11 for a strategy summit. Those treaties cover areas in every province and territory west of Quebec.
"We're getting organized to say 'OK, this is how we want to begin dialogues with the new federal government,'" said Kevin Littlelight of the Tsuut'ina Nation.
'Exciting times for Aboriginal leadership'
From a promised inquiry into missing and murdered indigenous women to education funding, the gathering is intended to maintain pressure on a government Littlelight says is a marked improvement over the Conservatives under Stephen Harper.
"It's exciting times for Aboriginal leadership because they have a government that has warmed up to the Aboriginal voters, that has warmed up to the Aboriginal issues without compromising the general movement of Canada," he said.
This meeting is a preliminary gathering to determine how to move forward, and it's not known how many of the 400-plus chiefs are attending, although Littlelight says they expect about half.
The October election saw huge increases in First Nations voting, with some communities registering increases of over 270 per cent, as well as a record 10 indigenous MPs elected. It represents a new level of engagement.
"I believe that Aboriginal people realize that we're all in this together," said Littlelight. "It's no longer us and them, it's all of us, Aboriginal Canadians and Canadians in general, we all need to head down a positive future for Canada."
Missing and murdered woman a key issue
While there is no priority issue on the agenda, Littlelight highlights the need for an inquiry into missing and murdered indigenous women as critical for First Nations and Canada as a whole.
"There's just too high of rates of violence against women and that's one of the things that, you know, women, regardless of what society they're in, they're the backbone of a lot of cultures and we've got to strive to protect that," he said.
Traditionally, the Assembly of First Nations has represented Canada's indigenous communities to the federal government, but Littlelight says this gathering has the support of the AFN.
"How that works with the AFN is there's a big portion of them who are treaty individuals or treaty nations, so I don't want to speak for them, but I know that they're supportive of it," he said.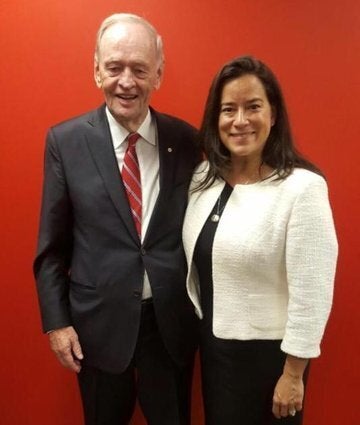 Meet Canada's Indigenous MPs