Chile's Atacama Desert is considered the driest non-polar desert in the world, and now it is also one of the prettiest.
After heavy thunderstorms struck Chile in March and August of this year, thousands of flower seeds that were buried in the dry ground blossomed in the typically empty space. But the gorgeous flowers also come at a devastating cost.
Fortunately, the Atacama desert is one of three naturally flowering deserts in the world. So if you don't get to see these blossoms in person, you can always book a flight to the other flowering deserts in Australia and the United States instead.
Take a look stunning pictures from the Atacama Desert here: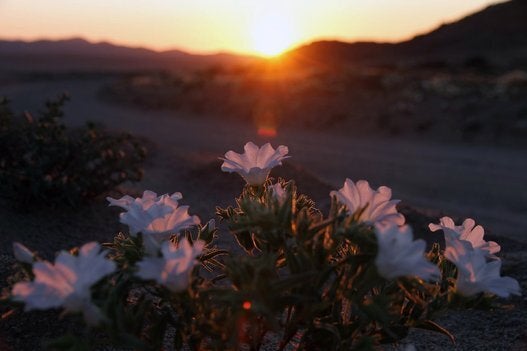 CARLOS AGUILAR/AFP/Getty Images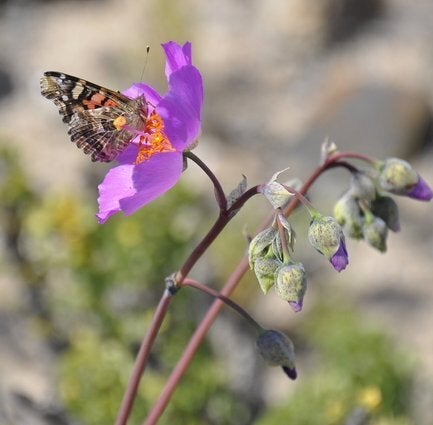 CARLOS AGUILAR/AFP/Getty Images
CARLOS AGUILAR/AFP/Getty Images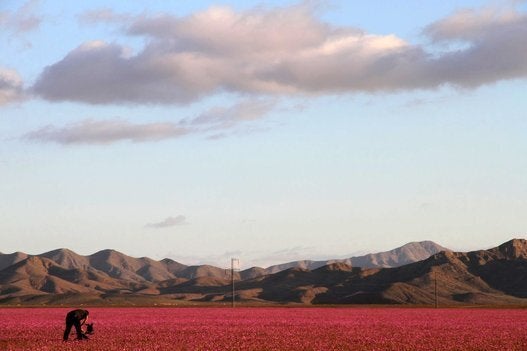 CARLOS AGUILAR/AFP/Getty Images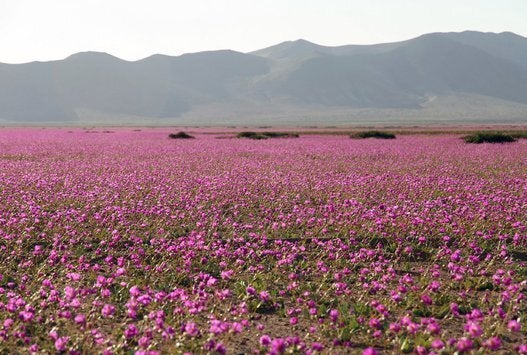 CARLOS AGUILAR/AFP/Getty Images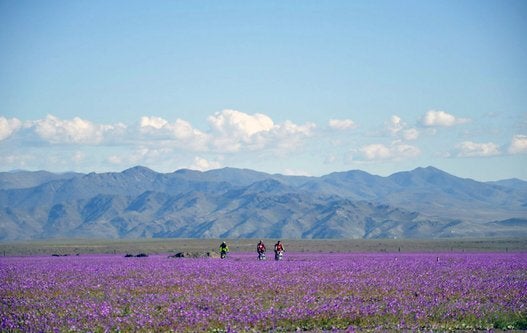 CARLOS AGUILAR/AFP/Getty Images