For the fifth year in a row, Neil Patrick Harris and his family have won Halloween.
On Saturday, the 42-year-old actor, his husband David Burtka and their twins revealed their epic costume on Instagram. Channeling characters from a galaxy far, far away, Harris transformed into Obi-Wan Kenobi, while Burtka embodied Han Solo from "Star Wars." The 5-year-old twins, Gideon and Harper, then went as Luke Skywalker and Princess Leia.
Earlier in the week, the twins also got in the Halloween spirit for their school's concert. Burtka posted a photo on Twitter showing the twins in another costume.
Dressing up in extravagant outfits for Halloween has been a tradition in the Harris-Burtka household ever since the twins were born. Last year, the foursome nailed these Gotham City characters.
And in 2013, they went with an adorable "Alice in Wonderland" theme.
Clearly Harris and his family are the Kings and Queens of Halloween.
To see more of the cutest celeb kids' costumes this year, flip through the slideshow below!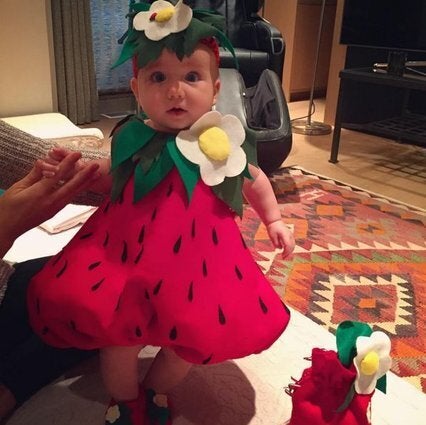 Cutest Celeb Kids' Costumes 2015