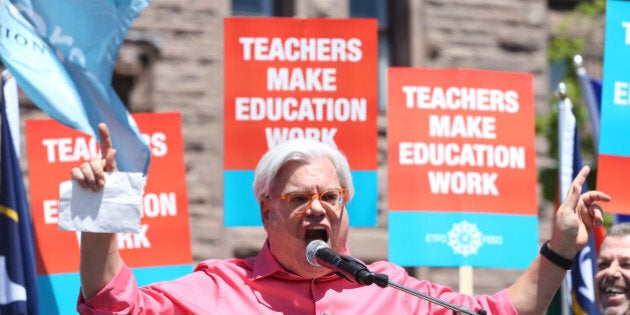 TORONTO – Ontario has reached a tentative contract agreement with the Canadian Union of Public Employees, ending a work-to-rule campaign by support staff in schools across the province.
Education Minister Liz Sandals says in a statement that the deal is net zero, which means any salary increases are offset through savings elsewhere.
The Liberal government had threatened to dock the pay of support staff represented by CUPE and the Ontario Secondary School Teachers' Federation, as well as the Elementary Teachers' Federation of Ontario, if they didn't end their work-to-rule campaigns.
That deadline came and went without the government's consent being given, and bargaining with the remaining two unions is ongoing.