One Quebec mother is upset after her daughter ended up popping some bipolar medication instead of candy.
A poison control centre told Lefrançois that girl wasn't in any danger because she didn't swallow the medication, but the mom is still looking for answers.
Quebec City police said Saturday that the pills had been accidentally mixed into a candy basket after a customer at the store's pharmacy dropped the medication on her way out, according to CBC.
Seven pills, each in their own blister package, were handed out to trick-or-treating kids that stopped by the store.
Police said that the medicine can have minor side effects, such as trembling, nausea, and drowsiness.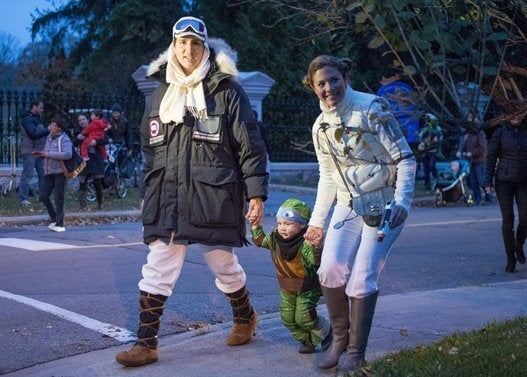 Justin Trudeau And Family, Halloween 2015