"It puts the 'SEX' in 'Sussex Drive'"!
That's the glowing five-star review persuading people to sate their curiosity and read a nine-page, three-dollar gay erotica short story inspired by the "studliest piece of man-candy" to grace the prime minister's residence "since Jean Chrétien."
"This 'novella' is so hot, that it's all I need to keep me warm during those harsh, cold Ottawa winter nights," reviewer Nomma de Pluma continued.
According to Amazon's Canadian bestsellers list, "Serving The Prime Minister: A Canadian Romance," published Oct. 21, is sitting comfortably at number 15 as of Tuesday. That's a marked difference since its mid-70s placement just last week.
"Canada's sexy new Prime Minister Dustin Waterhole has swept to power," the book's description teases, "But what's going on in the back offices?"
Waterhole (a English pun-turned-actual nickname for Pierre Trudeau), the charming young leader of the Leaf Party, is blessed with a "handsome face and a strong chin." He, like Trudeau in real life, rode into his election with polls pegging him to third place.
Shawn is the young protagonist equipped with a "useless" political science degree, but is savvy enough to be headhunted by party headquarters to take the job of national campaign aide.
And in as much plot and character development a nine-page-erotica allows, a euphoric election victory pulls Shawn and Waterhole together and the two eventually give in to their carnal desires after a late night lubricated by booze.
"Remind me why I keep you around?" he joked. I looked over at him, his blue eyes twinkling like crystal pools. I felt some surge of emotion flutter up in my chest, something I couldn't place, amplified by the beer.
The novella is written by Sam Shiver, who some may recognize from his other unforgettable titles, such as "The Poolboy's Plaything" and "Working Overtime: A Lesbian BDSM Romance."
But the Justin Trudeau-inspired erotica isn't satisfying everyone. One reader called Shiver's shortie a "ridiculous" way to cash in on the new klout of a "worthy" prime minister.
Another reviewer suggested "Serving The Prime Minister" can serve a more political purpose for the new Liberal majority government: to get people "hot and ready to pay more taxes."
"The Liberal party might just consider to give this out by the dozens to get them ready," wrote Karen Lynn. She included no less than six exclamation marks in her review.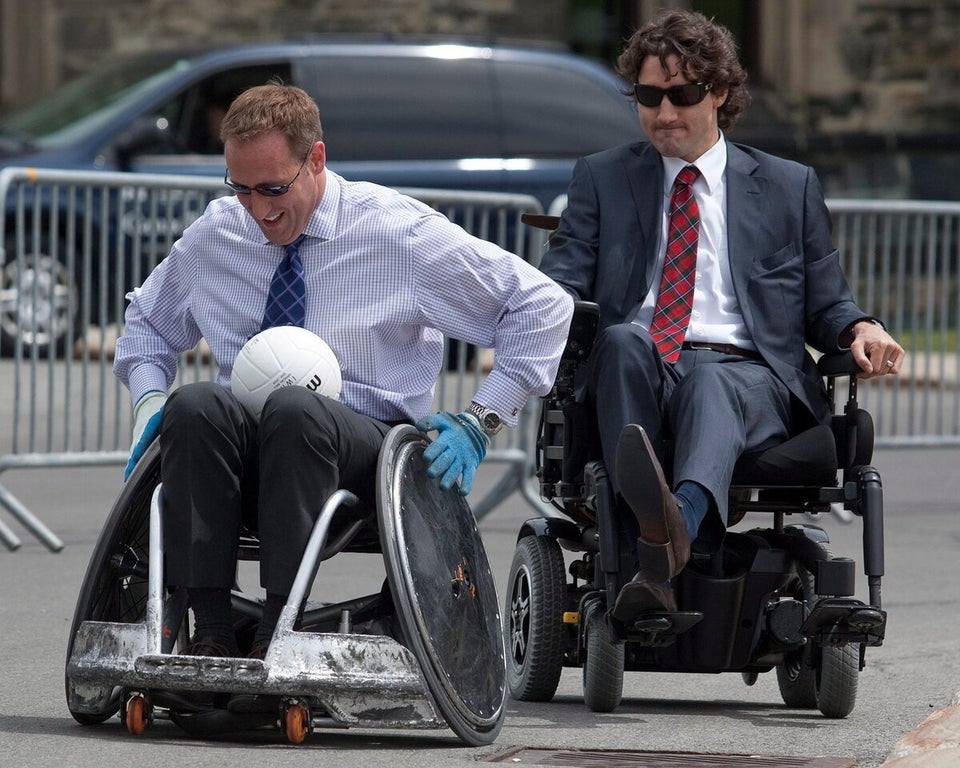 What Is Justin Trudeau Doing?