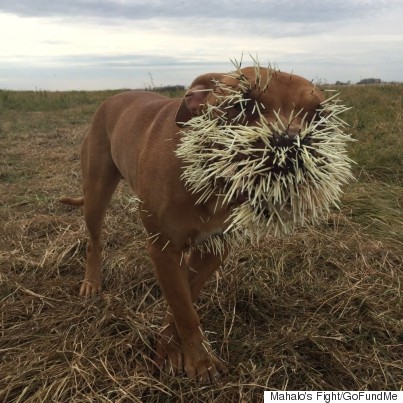 Veterinary bills have skyrocketed for a dog who was almost killed in an attack by a porcupine in Saskatchewan.
Mahalo was outside with two other dogs, Nestah and Soljah, when they ran into the porcupine. The animal punctured all three canines with its quills, but Mahalo took the worst damage — requiring extensive surgery to remove the barbs from her heart and lungs.
Mahalo's vet bills have nearly hit $8,000 and are still climbing, according to a GoFundme page set up by Mike Gerrand for the pets' owner. Nestah also required surgery and is recovering.
"These dogs are the love of my dear friend Dennis' life," wrote Gerrand, who revealed that the dog's owner has taken time off work to travel from outside of Regina to Saskatoon to be with Mahalo.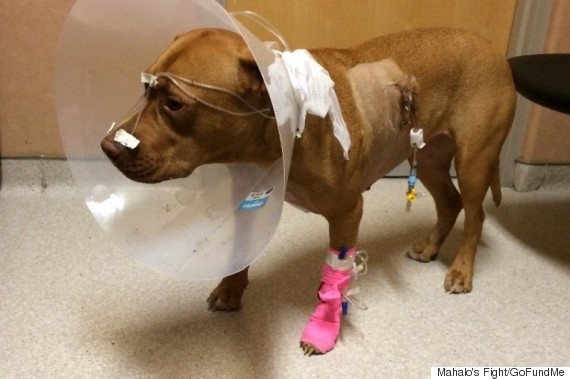 Mahalo after her surgery. (Photo: Mahalo's Fight/GoFundMe)
Dennis works at Regina's Street Culture Project and runs a small organic farm, Gerrand wrote, adding that the dogs were beloved by the owner's special needs clients.
The GoFundMe page had raised almost $4,600 as of Tuesday afternoon with a goal of $10,000.
Also on HuffPost
Fraser The Dog Rescued After Exhausting Hike