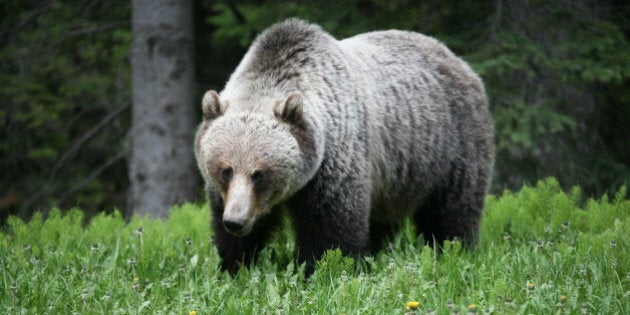 A grizzly bear in Banff National Park has eaten a smaller grizzly, says Parks Canada.
Steve Michel, a human-wildlife conflict specialist with the park, told the Herald that bear 132, a 90-kilogram grizzly, was fully consumed, and that bear 136 might have rubbed his collar off on a nearby tree after attacking the smaller animal.
Both No. 136 and 132 were adult males, who may have been looking for food to fatten up for the winter when they encountered each other.
Bears will take advantage of any opportunity for food and are known to be extremely competitive, Michel told Yahoo News.
The last time a bear ate another of his kind in the area was in 2013, when a large grizzly(No. 122) ate a black bear on Banff's Sundance Canyon trail, according to CBC News.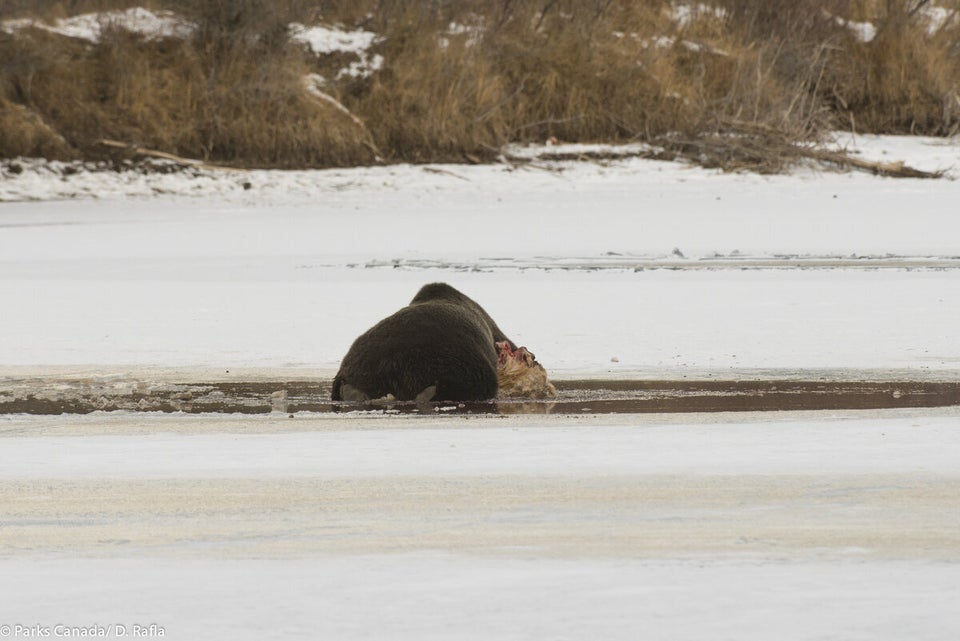 LOOK: Grizzly Bear Eats Elk In Banff