How exactly do Muslim women tie their hijabs? The possibilities are endless.
In the Buzzfeed video above, YouTube vlogger and founder of Vela Scarves,Marwa Atik showcases seven different ways to style a Muslim headscarf in just under three minutes. The looks all use different scarves, take just a few seconds to tie, and each method is completely unique from the others.
The Turkish style, for example, uses a printed silk scarf traditionally worn by women Turkey. In another style, Atik uses a rectangular jersey scarf to create the turban look, a chic look often worn in Western countries.
Aside from these common hijab styles, the YouTuber proves there are numerous ways to personalize the headscarf by creating some completely new looks such as the "Vela knot" and "Vela classic" using just her imagination.
Which style is your favourite? Check out the video and tell us in the comments below!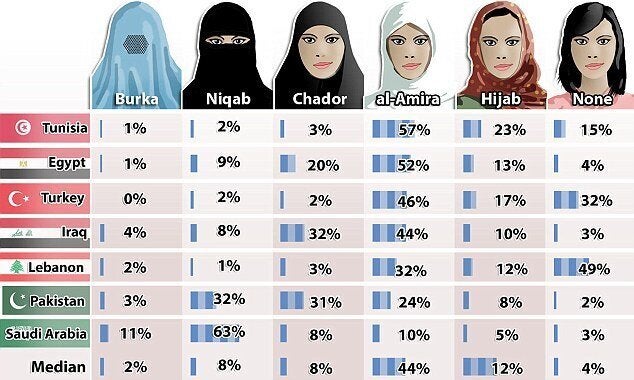 Hijab, Burka And Niqab Use Around The World