The main character of the Harry Potter spinoff film, "Fantastic Beasts And Where To Find Them," has just been unveiled on the cover of Entertainment Weekly.
Actor Eddie Redmayne plays Newt Scamander, a world-famous magizoologist (magical creature expert) who embarks on an adventure in 1926 New York, decades before Harry Potter and his friends were even born.
"Fantastic Beasts and Where To Find Them" is actually a textbook written by Newt Scamander based on his personal experiences, a book that was introduced by Albus Dumbledore and later studied by Harry Potter while he attended Hogwarts School of Witchcraft and Wizardry.
Perhaps one of the most interesting things Rowling hinted at on her site was that "indigenous magic" may have had something to do with the founding of the U.S.-based school of magic in the new movie.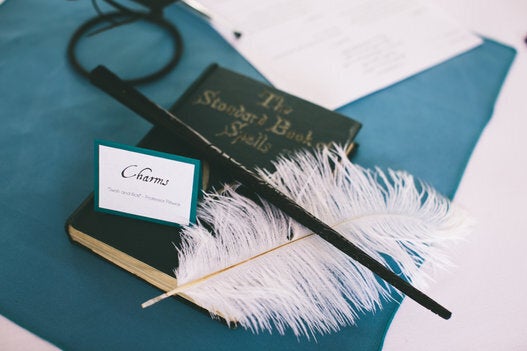 'Harry Potter'-themed Wedding