Just as she has been throughout his election campaign, Sophie Grégoire-Trudeau was front and centre, side-by-side, with her husband as he made his way to become Canada's 23rd prime minister.
The Trudeaus walked along the grounds of Rideau Hall in Ottawa, accompanied by Justin Trudeau's new cabinet ministers, in the morning of Nov. 4, prior to the swearing-in ceremony.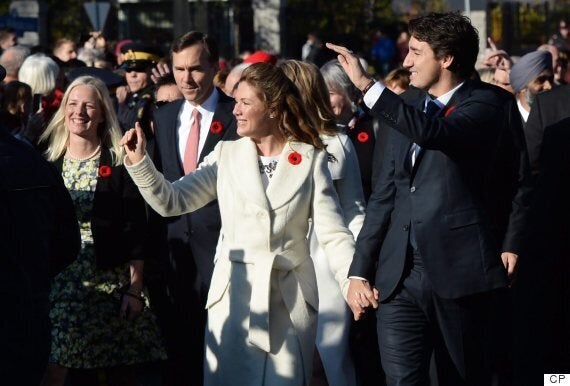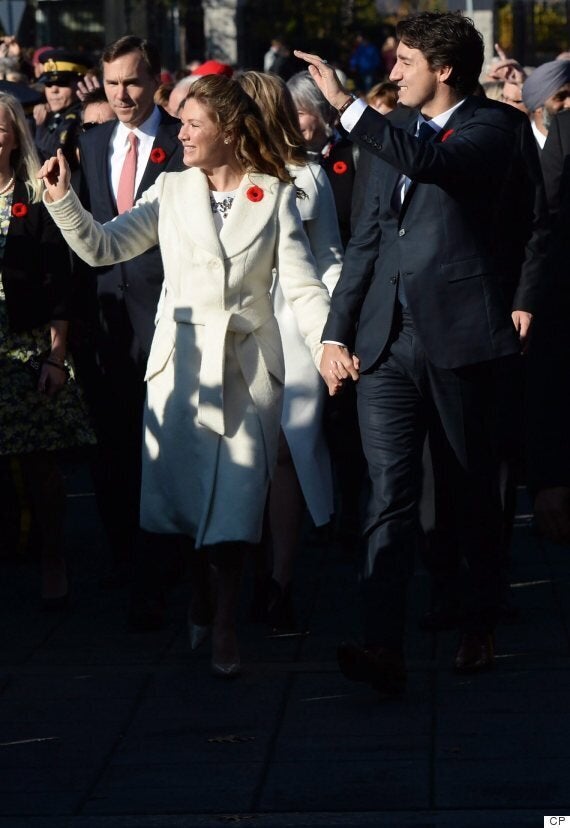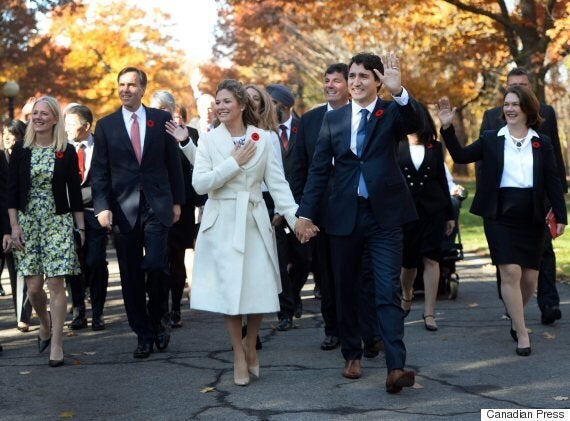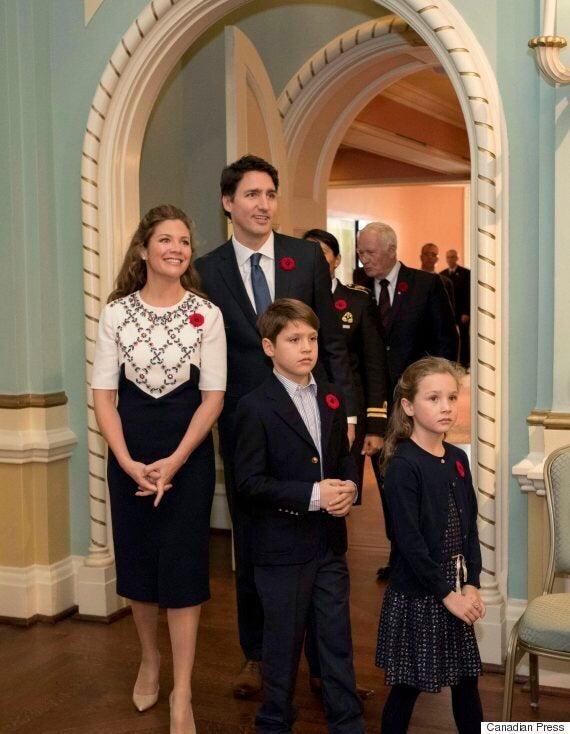 Prime Minister-designate Justin Trudeau, his wife Sophie Gregoire-Trudeau and their children Xavier and Ella-Grace arrive at Rideau Hall for a swearing-in ceremony in Ottawa on Wednesday.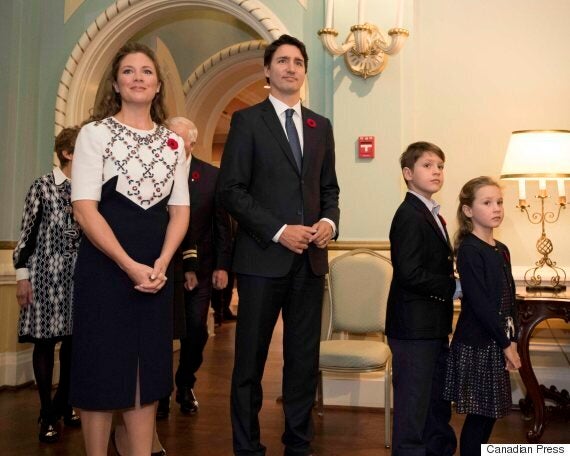 This is the first time a father and son have both been prime minister of Canada – Trudeau's father, Pierre, was in the role from 1968 to 1979 and 1980 to 1984.
She recently commented in an interview with CTV News on the nature of her relationship with Justin.
"I don't think is my role to direct his policy decisions -- that's his work, his choices," Gregoire-Trudeau told the news outlet. "But does it mean that we don't have the conversations that are at the core of decisions?
And it was as such on Wednesday – the couple was together until it was Trudeau's time to take his oath.
In the days since the election, Grégoire-Trudeau has continued to push forward with her own advocacy work.
Recently, while at a fundraising event in Ottawa, she spoke with the Aboriginal Peoples Television Network about missing and murdered aboriginal women. When asked why her interest in the issue, she responded, "Because I am a woman. And I'm Canadian."
Grégoire-Trudeau said it's important for women to be able to live in a safe environment, and that the more people that are united on this particular issue, there will be a bigger change.
In his campaign, Trudeau made a commitment to opening an inquiry into the more than 1,200 cases of missing and murdered aboriginal women. Carolyn Bennett, the minister of the newly-renamed Indigenous and Northern Affairs, was sworn in Wednesday.
After the ceremony, Trudeau answered questions from the media, and he and Grégoire-Trudeau then met the crowds of onlookers who had landed on the Rideau Hall grounds for the occasion.
The couple has three children, Xavier, 8, Ella-Grace, 6, and Hadrien, 19 months, who were seen with their parents throughout the day.
With files from Angelyn Francis