Kim Kardashian has broken the Internet yet again, but this time, it wasn't intentional.
Earlier this week, the 35-year-old reality TV star shared an adorable snap of herself with her hubby, Kanye West, which was taken in a photobooth at Kendall Jenner's 20th birthday party.
The picture, which shows Kim giving Yeezy a kiss on the cheek, was posted on the pregnant star's various social channels, including Instagram and Twitter.

However, someone (presumably on Kim's team), made the mistake of uploading two versions of the photo on Kim's Facebook page, one of which was an unretouched version. The image was promptly removed, but not before it was saved and immortalized forever into gif form.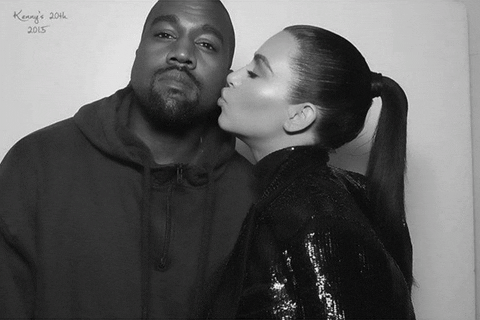 As you can see, the changes are minute. Kim simply altered her neck slightly, along with taming her flyaways (clearly, Mrs. Kardashian-West takes her sleek hair seriously). Everything else, however (Kanye included), remains the same.
And while people are heralding the error a "major Instagram fail," we say give Kimmy a break. If she wants to retouch her own photos, she has every right to do so. (Though we say you don't need it, Kim!)
So let's say it all together now, LEAVE KIM ALONE!
Follow Huffington Post Canada Style on Pinterest, Facebook and Twitter!
Also on HuffPost
The Year In Kim Kardashian Selfies