We never thought we'd say this, but McDCouture is totally chic.
Yes, McDonald's took a step back from serving up Big Macs to create some insane runway pieces made entirely out of their packaging and paper goods.
The 20-piece collection, which was created in partnership with fashion students at the Miami International University of Art, made its debut during Funkshion Fashion Week in Miami Beach, Florida last week.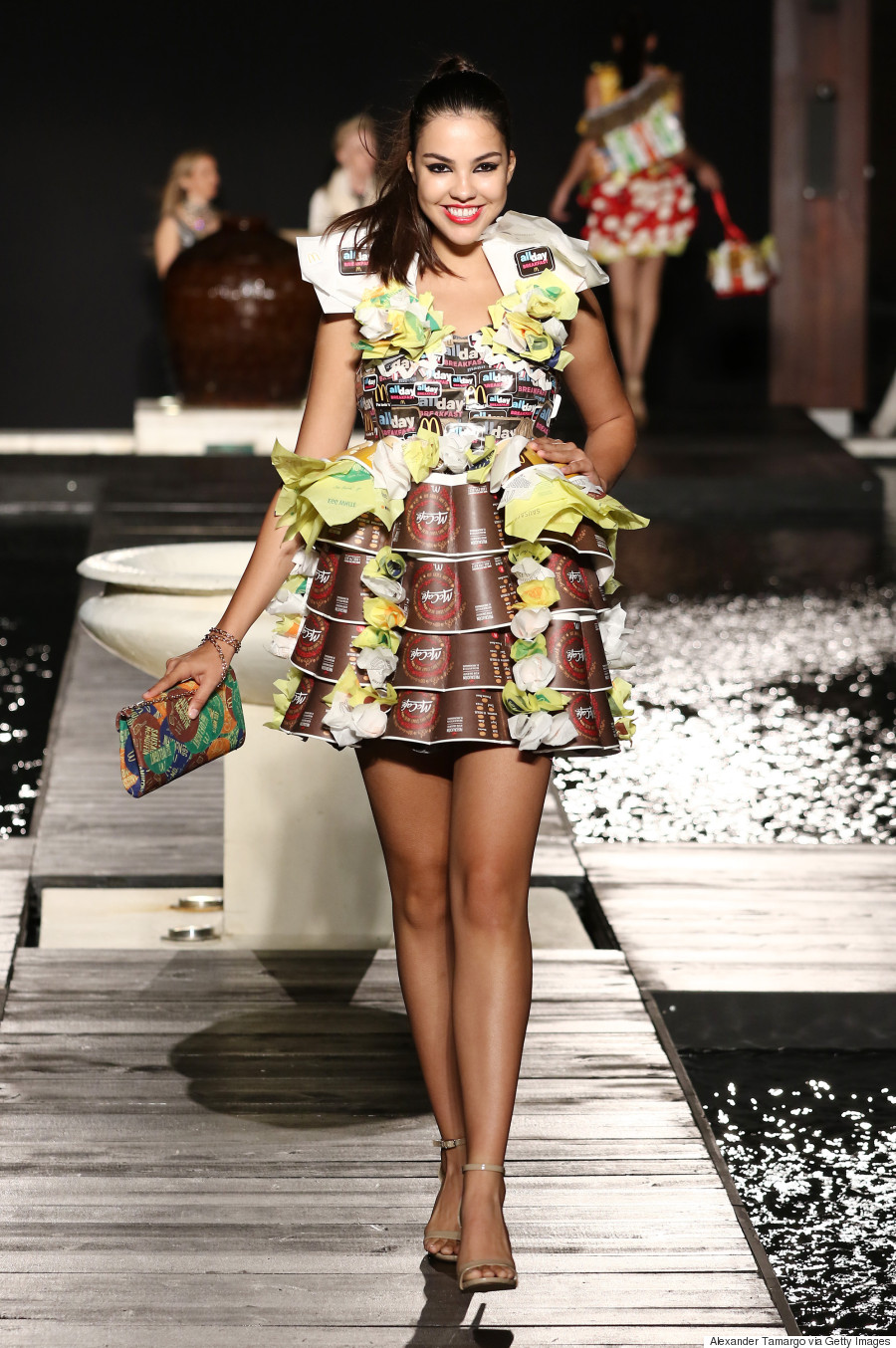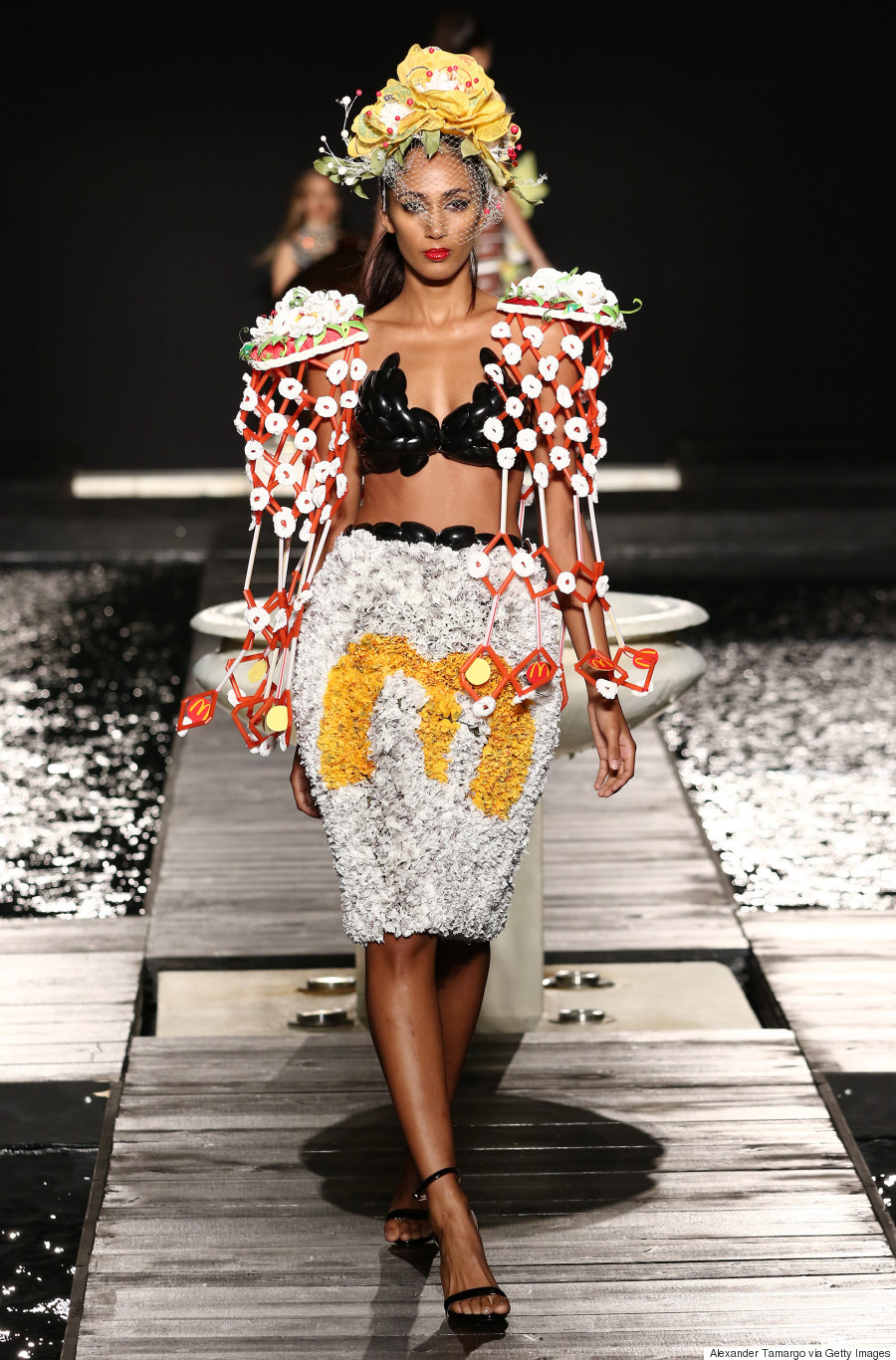 The collection, consisting of crop tops, skirts, handbags and even a wedding dress, involved 4,600 McDonald's sandwich wrappers, 1770 fry boxes, 500 sandwich boxes, 500 ketchup holders, 100 McFlurry cups, 200 soft drink cups, and 1,100 straws. So if you've ever wondered if Big Mac boxes could make for a bra -- yes, they can.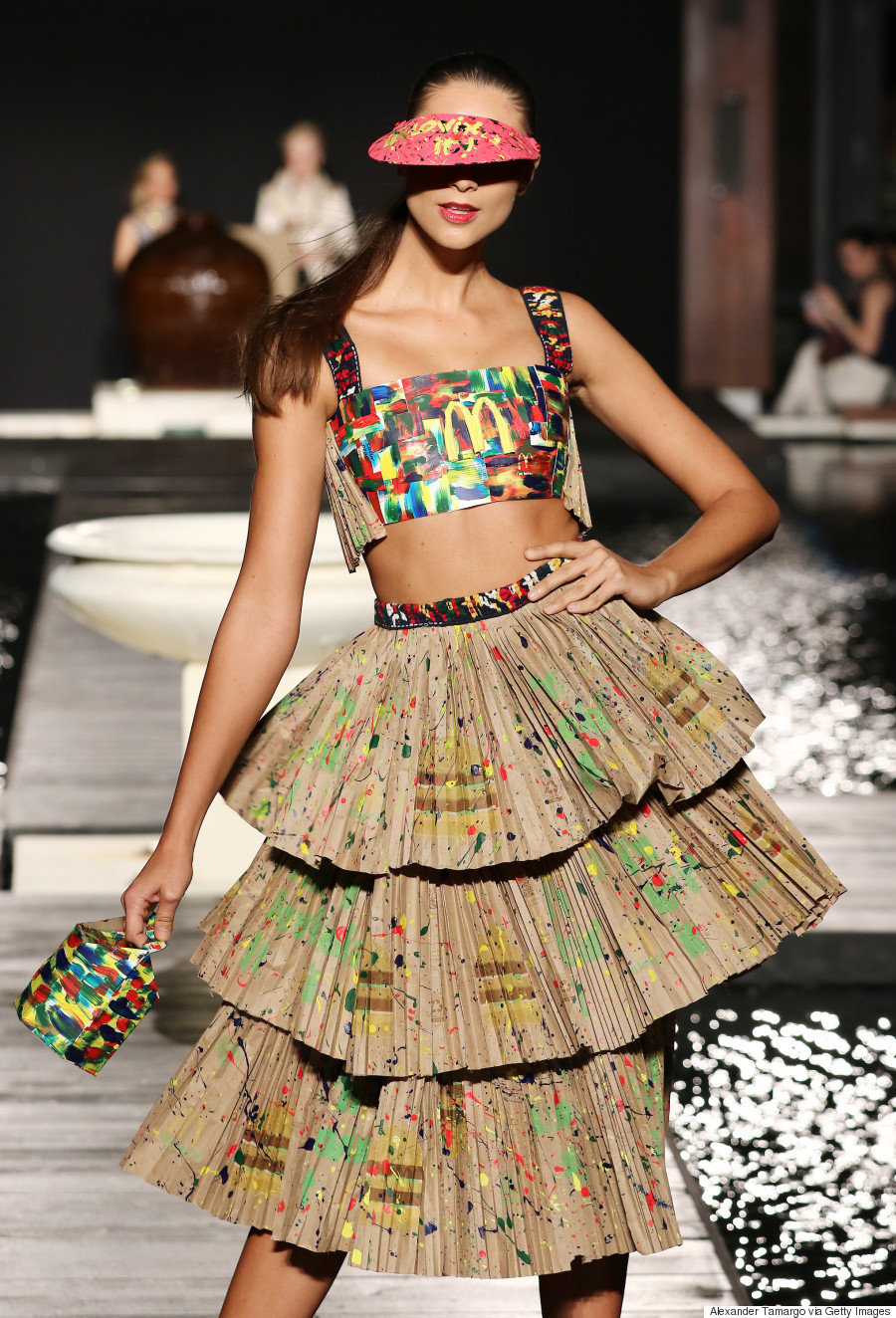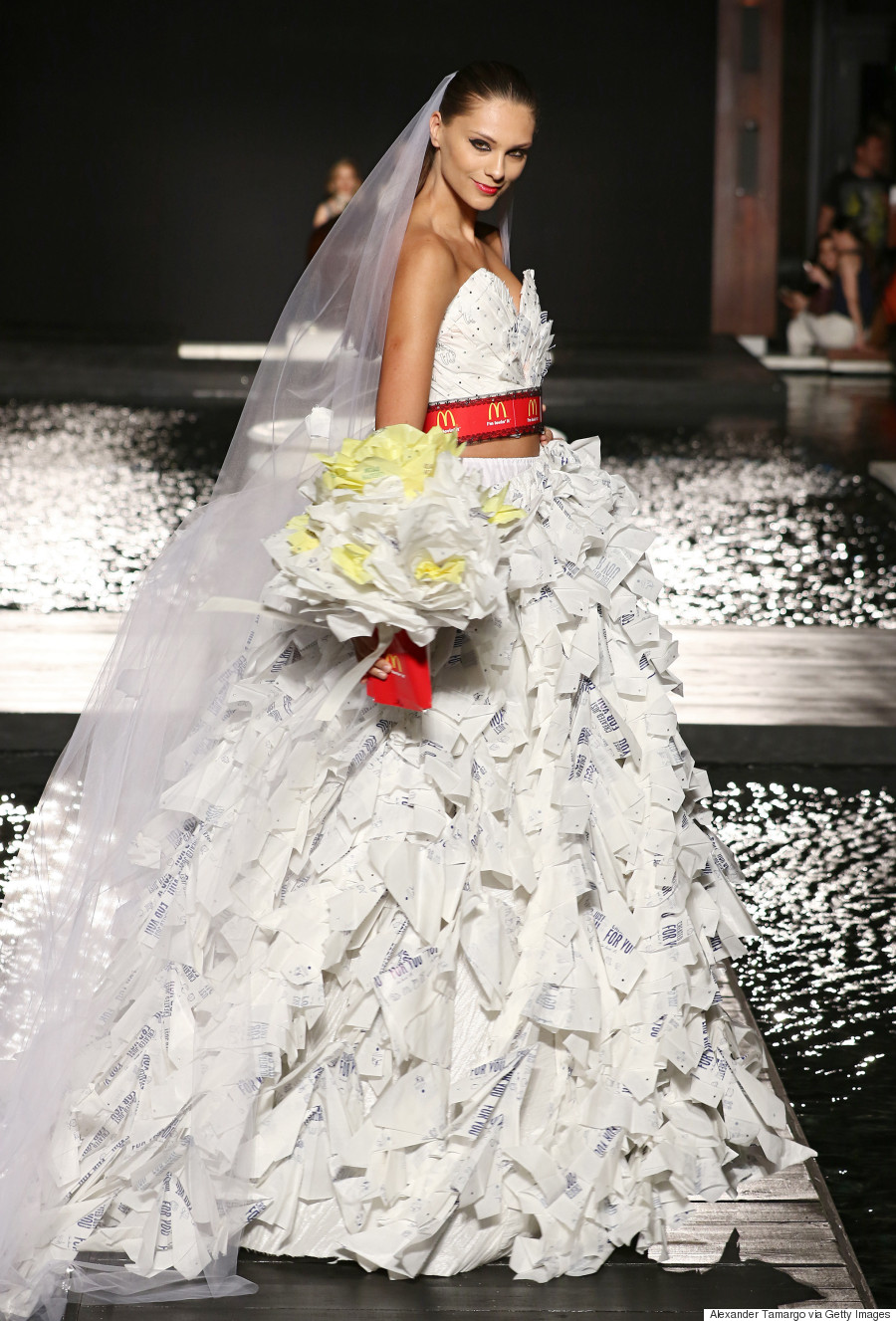 Contrary to belief, this isn't the first time McDonald's has hit the runway. The restaurant made an appearance in Moschino's fall 2014 collection with dresses inspired by employee's uniforms and pursues taking form of Happy Meal boxes (and you've most likely come across someone with THAT fries phone case).
Check out more of the creations below! But warning: they could leave you McStarving.
Follow Huffington Post Canada Style on Pinterest, Facebook and Twitter!