"Because it's 2015."
Unless you've settled into early hibernation this fall, you've heard Justin Trudeau's quip at least a dozen times on TV and scrolled past it on your Facebook newsfeed every day this past week.
If you're still not sick of it, you can now wear it for the perfectly reasonable price of $100.
The Liberal Party of Canada is fundraising by selling T-shirts printed with Trudeau's famous three-word justification for gender parity in his cabinet.
While the party is asking Canadians to give what they can, people who donate $100 will be sent this shirt.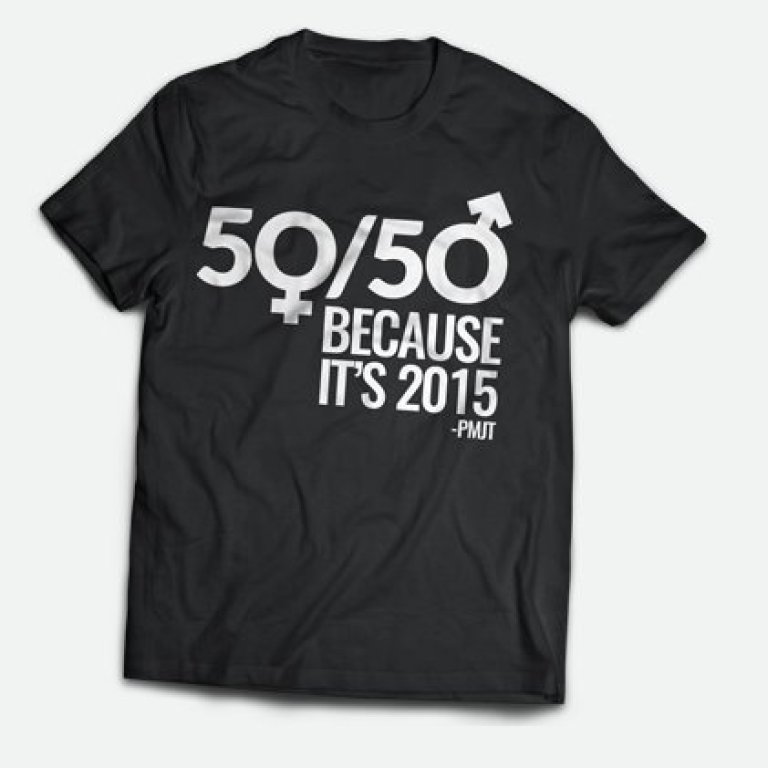 And you'll have to act fast if you want it. The offer is only valid for 72 hours, expiring Thursday night.
While the Liberals are clearly trying to capitalize on the phrase's international attention, they're a little late to the party.
Several clothing companies have already been selling "Because it's 2015" shirts for days.
Here's one version being sold by online store Zazzle:
Because it's 2015 shirts https://t.co/wt3KpfpNAV #political #tshirts

— Zazzle Shirts (@ZazzleShirts) November 8, 2015
And here's one being sold by B.C.-based company Crock of Shirt:
Hot off the press! #becauseits2015 #Canada #Trudeau pic.twitter.com/1rXRzEcFcq

— Crock of Shirt (@CrockofShirt) November 8, 2015
While some Canadians may pass on the shirts, one thing is for sure: the "Because it's 2015" moment is something Canadians won't forget any time soon.
At least not until 2016.
Also on HuffPost