Actor and philanthropist Benedict Cumberbatch received a special honour at Buckingham Palace on Tuesday.
The Oscar-nominated actor was awarded the Commander of the Order of the British Empire by Queen Elizabeth II for both his charity work and acting.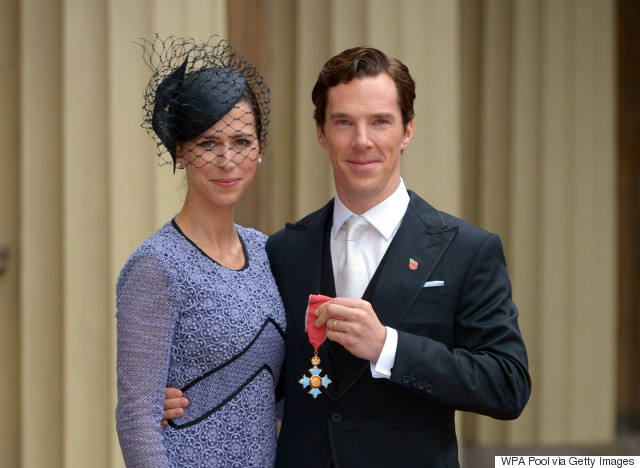 Cumberbatch has been a vocal supporter for Save The Children and women's rights, and he is also an ambassador for the Prince's Trust.
Following his portrayal of scientist Alan Turing — who was convicted of gross indecency in England in 1952 because he was gay — in "The Imitation Game," Cumberbatch supported a petition to have the British government and royals pardon the over 49,000 gay British men who were convicted of the same crime, The Independent reports.
The petition, which was never addressed by the royal family, received plenty of celebrity support early in the year but has since come to a halt after surpassing 633,000 signatures.
Despite this potential difference in opinions, it seems Cumberbatch still meets the approval of Her Majesty.
From Baker Street to #BuckinghamPalace, Benedict Cumberbatch receives his CBE from The Queen today pic.twitter.com/P1Yisvly0N

— BritishMonarchy (@BritishMonarchy) November 10, 2015
Meeting the Queen and receiving a new title is just one of many exciting things the Sherlock star has experienced this year. After announcing his engagement in a local paper last year, Cumberbatch married long-time girlfriend Sophie Hunter in February, 2015. The pair then welcomed a son in June.
Also on HuffPost:
Benedict Cumberbatch's Best Suits