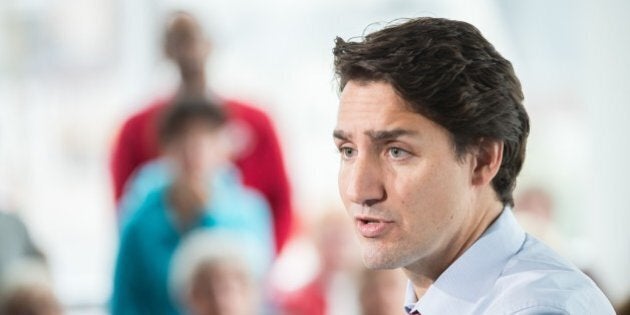 There were six main candidates in this year's federal election: Stephen Harper, Thomas Mulcair, Elizabeth May, Gilles Duceppe, Justin Trudeau and Justin Trudeau's hair.
At least it seemed that way sometimes.
Canadians saw about as many ads that mentioned the prime minister's hair as they did about the Liberal platform.
The hairstylist shared a photo of herself with Canada's new prime minister Monday, captioning it: "When an old friend gets a new job... he gets a haircut!"
"There was never a specific, 'I need to change my hair' conversation. He kind of always lets me use my judgment," Capovilla said.
But the Trudeaus aren't the only elite Ottawans who are groomed by the hairstylist.
Capovilla has also cut the hair of former prime minister Stephen Harper, and ex-Tory ministers John Baird and Jason Kenney, according to the National Post.
"You get the impression she's very good with secrets," said Trudeau in the 2012 National Post article. "She's part of the Ottawa circle."
A haircut from Capovilla was also an essential pre-budget tradition of late finance minister Jim Flaherty, reported The Globe.
"Stefania is now such a part of my pre-budget routine that I almost don't feel prepared until this haircut has happened," Flaherty wrote in a 2014 email.
When the Conservative minister died last year, Capovilla paid tribute to him on Instagram, saying it was an honour to call him a friend.
While we may not agree with Tory or Liberal policies all the time, thanks to Capovilla we can all agree they have nice hair though.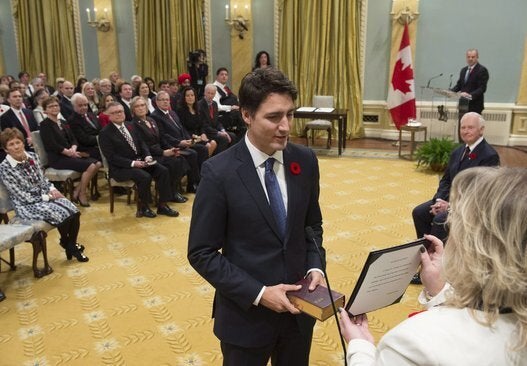 Justin Trudeau Swearing-In Day