Crayola USA is taking adults back in time. The crayon company we all used as kids now has a collection of colouring kits created with adults in mind.
For $22.49 USD, adult artists can purchase 12 large colouring sheets, 50 Crayola pencil crayons and 12 fine line markers. According to Crayola's website, the image size is 11' X 17', making it perfect for framing. Currently, Crayola is selling four different kits that range from landscapes to geometric shapes.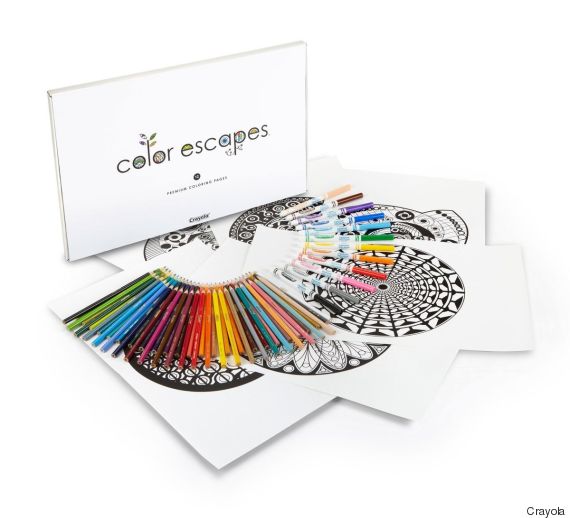 And although the colouring kits are not available in Canada yet, adults who like to colour can print off their own adult colouring pages from the Canadian Crayola website.
Of course, you could also just sneak a few pages from your kids' colouring books too.
Also on HuffPost
17 Of The Best Adult Colouring Books