The V-neck tee is flattering on women and men of most shapes and sizes.
The neckline elongates the torso and neck, and frames and draws attention to the face. A tee with a slight V-neck is also infinitely more stylish than a crew-neck tee when worn beneath an open-collared shirt or a cardigan, or when simply worn on its own (so long as you don't go overboard with the depth of the V, that is).
If you're bored with your old crew-neck tees, why not simply transform them into V's? In the video above, With Wendy teaches us how to easily do just that. All that's required is a pair of scissors, a needle and thread (or sewing machine) and less than 30 minutes of your time. Here's how Wendy's turned out: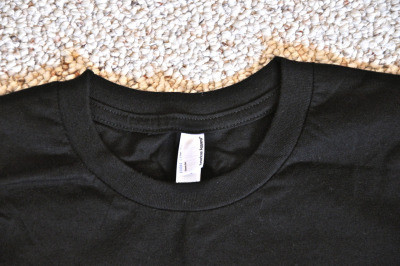 Before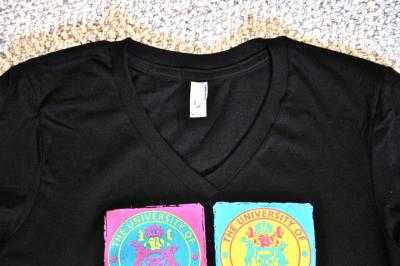 After
Magic!
Head on over to Wendy's Tumblr page for tips on how to pull off this tee transformation seamlessly, and then follow the full tutorial above. Let us know how your tee turns out in the comments, and be sure to check back next for more DIY fashion With Wendy.
Wendy Liu is a Toronto-based DIY fashion guru. If you love her amazing DIY tutorials as much as we do, head over to her blog With Wendy or subscribe to her YouTube channel.
Follow Huffington Post Canada Style on Pinterest, Facebook and Twitter!
Also on HuffPost