Every year, Wounded Warriors hosts a fundraiser that brings its participants overseas to bike across historic battle sites. After one such journey, a veteran came to Maxwell, the executive director of the organization, and was quite emotional.
"He said to me he was so blown away by the level of support that he was witnessing by the civilians who had done all this fundraising and all this work to ride their bike 600 km for him -- for them, for veterans," Maxwell tells The Huffington Post Canada.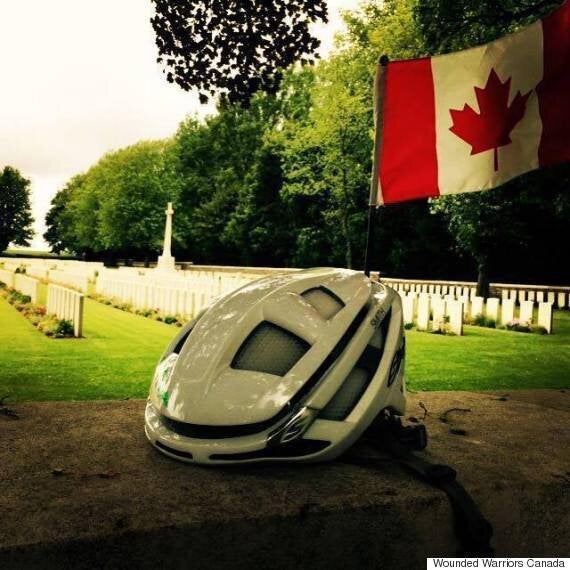 Leading up to Remembrance Day, Canadians pin on a red poppy and usually drop a few coins in exchange, as a way to support our veterans. Funds from The Poppy Campaign run by the Royal Canadian Legion go toward supporting retired veterans, their families and awareness campaigns throughout the year. But after Nov. 11, support is still needed.
Veterans organizations such as Wounded Warriors operate almost entirely on donations and fundraising efforts organized by community members, and their involvement carries into the other 364 days of the year.
"We exist exclusively as the result of the generosity of Canadians," Maxwell says.
Wounded Warriors pays special attention to veterans who are dealing with post-traumatic stress disorder and mental health issues. Their supporters recognize that their ill and injured members should get the care they need.
Recently, there has been renewed awareness on the need for mental health support for military personnel returning from overseas. An investigation by the Globe and Mail revealed that at least 59 soldiers have died by suicide after returning home from Afghanistan. They also discovered that neither the military nor Veterans Affairs keep a record on the number of soldiers who take their lives upon returning from their service.
Beyond that, veterans aren't always able to access help for their mental health needs. In 2014, an audit of mental health services for veterans in Canada showed that the government's action plans mostly focused on "well-being," rather than mental health specifically.
Other times, it's the stigma attached to mental health illnesses that can make veterans less willing to access the services that are offered, both by the government and independent organizations.
Maxwell says the more people speak out about veterans' mental health, the greater difference it can make. Reducing the stigma, he notes, would make veterans more comfortable accessing the help available because they feel that it's accepted.
There are many routes veterans can go to cope with PTSD and their mental health, such as counselling, medication and psychiatric service dogs.
Veteran Dave Peavey has a service dog named Norm to help cope with PTSD. He was diagnosed after 18 years serving overseas at Somalia, Bosnia, Haiti and Afghanistan. Peavey recalled a time when Norm woke him from nightmares.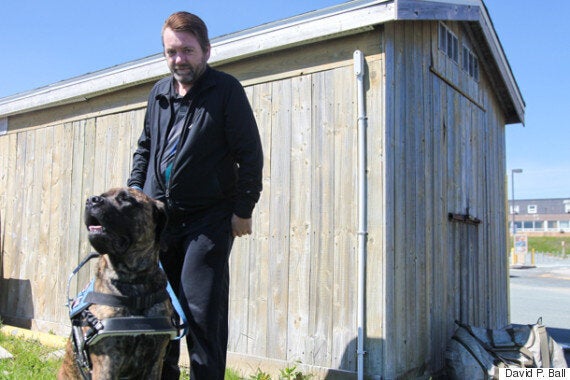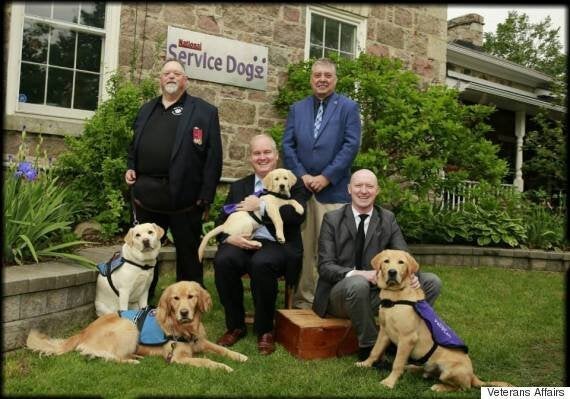 Veterans finding work after being released from the military is another area of concern where Canadians can help make a change. Bronwen Evans, president of True Patriot Love Foundation, told the Globe and Mail unemployment can affect veterans' mental well-being. If, for example, a soldier was released for medical reasons and is now unemployed, this can result in a loss of purpose and sense of self.
Evans calls on people in the private sector to be willing to hire veterans. Military soldiers and workers have to display teamwork skills, develop strategy and make split-second decisions, all of which can readily apply to an office environment.
Maxwell stressed this as well. "For those that own businesses -- for those that employ people, look at and think of veterans, they are out there," he says.
The new Veterans Affairs Minister Kent Hehr has spoken about about transforming the way Ottawa deals with veterans.
This support still goes beyond funding, and you don't necessarily have to be at the table making policy to help veterans.
Maxwell said everyday Canadians can effect change by speaking out. "The civilian population has the ability to be an advocate for veterans. Talk about these issues — raise awareness."