If you've been watching Aziz Ansari's newly released Netflix series "Master of None", you've already fallen in love with his parents.
What some may not know, is that Ansari's mom and dad on the show are actually his real parents.
While Shoukath and Fatima Ansari aren't actors, they starred in their son's show upon his request. The actor's father, who is a doctor, even used up most of his vacation days from work to make time for the show.
Why did he do it? Simply so he could spend more time with his son.
Aziz Ansari posted a message Wednesday, thanking his mom and dad for their time. But also giving the rest of us an important reminder.
"I'm an incredibly lucky person and many of you are as well. Not to beat a dead horse here and sorry if this is cheesy or too sentimental but if your parents are good to you too, just go do something nice for them," Ansari wrote in the Facebook post.
The viral message, which has now been shared on Facebook more than 10 thousand times, seems to have hit a nerve with many.
"Got somethin in my eye...I gotta go call my mom," commented user Lola Redpath.
Many others commented thanking Ansari for an episode of his show called "Parents", which featured real stories about his parents' struggles as immigrants in America. Several users said the episode changed their perspective on relationships.
"There is so much I don't know about my parents, but you reignited my drive to find out more. Thank you brotha!" wrote Facebook user David Garcia.
Ansari clearly can't help but flaunt his amazing parents and their inspiring stories. The duo has accompanied their son to red carpet events, and his father Shoukath even appeared on "The Late Show with Stephen Colbert" with him.
We don't blame him, his mom and dad are pretty adorable. Just look at them.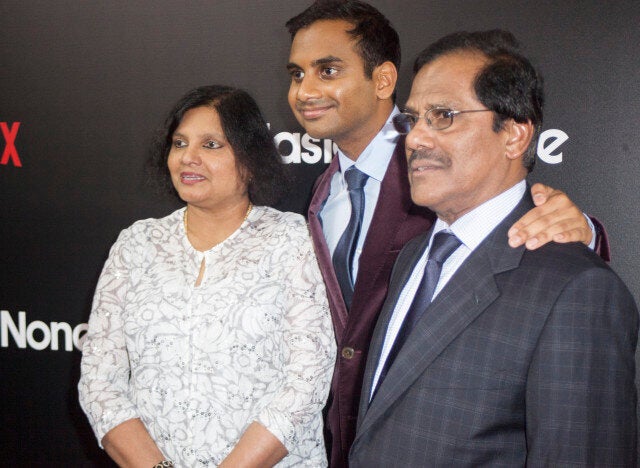 Now, please excuse us while we call our parents.