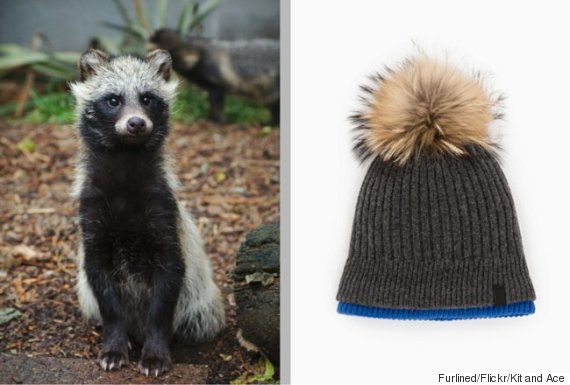 A Vancouver-based luxury retailer has promised an internal investigation after a media report revealed the fur on some toques comes from the so-called "dog raccoon."
Kit and Ace says the fur pom-poms on its Berkeley toques are made from the pelts of Asiatic raccoons, but the National Observer pointed out that the animals are from the canidae family.
The dog raccoons, as they're known, have closer ties to domestic dogs, wolves, and foxes than raccoons, although they bear a striking resemblance to the latter.
The National Observer highlighted an email from a Kit and Ace customer service agent that stated: "The fur that we are using I can gaurantee is racoon [sic] fur (not dog)."
Despite the misleading name, it's legal for retailers to classify the fur as coming from "Asiatic raccoons," according to guidelines set by the U.S. Federal Trade Commission in 2014.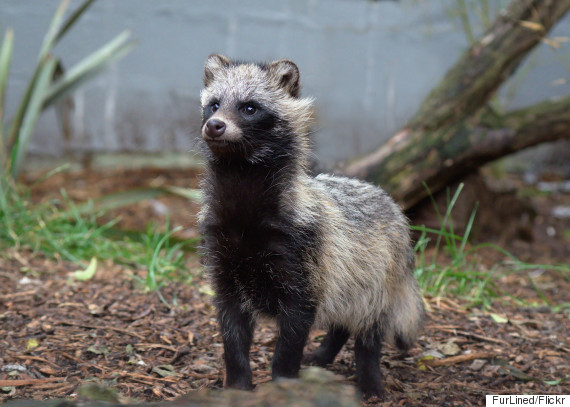 A raccoon dog, Nyctereutes Procyonoides, at the Cat Survival Trust in Welwyn, England. (Photo: Furlined/Flickr)

Canada's Textile Labelling Act only requires that garments made with fur be labelled "fur."
Animal activists argue that such labels are unfair to consumers.
"We just think they are trying to use a different name to avoid giving the impression that the animal is somehow connected to a domestic dog which people have a natural affinity for," the Vancouver Humane Society's Peter Fricker told the CBC.
Canada is one of the only Western countries that doesn't restrict the import of dog and cat fur, with endangered animals as the lone exception.
In 2012, a report from the Toronto Star noted that 60 per cent of all dog furs that enter Canada come from China in an industry worth $12 million.
Takes 'accusations very seriously'
Kit and Ace said on Facebook that a "detailed investigation" was underway and that the company takes the "accusations very seriously."
On its website, the retailer removed "Asiatic raccoon fur" from the description of the $98 toques, changing it to say "fur pom pom."
Kit and Ace was founded by Shannon and JJ Wilson, the wife and son of Lululemon founder Chip Wilson, in 2014.
Like Us On Facebook

Follow Us On Twitter

Follow Us On Instagram
Also On HuffPost: