Ugly Christmas sweaters may be a big trend for the holidays, but Target's version is ugly for all the wrong reasons.
The retailer is currently under fire for selling an "OCD Christmas" sweater, which reads "Obsessive Christmas Disorder" on the front, as customers say it is insensitive to those who suffer from the mental illness, obsessive compulsive disorder.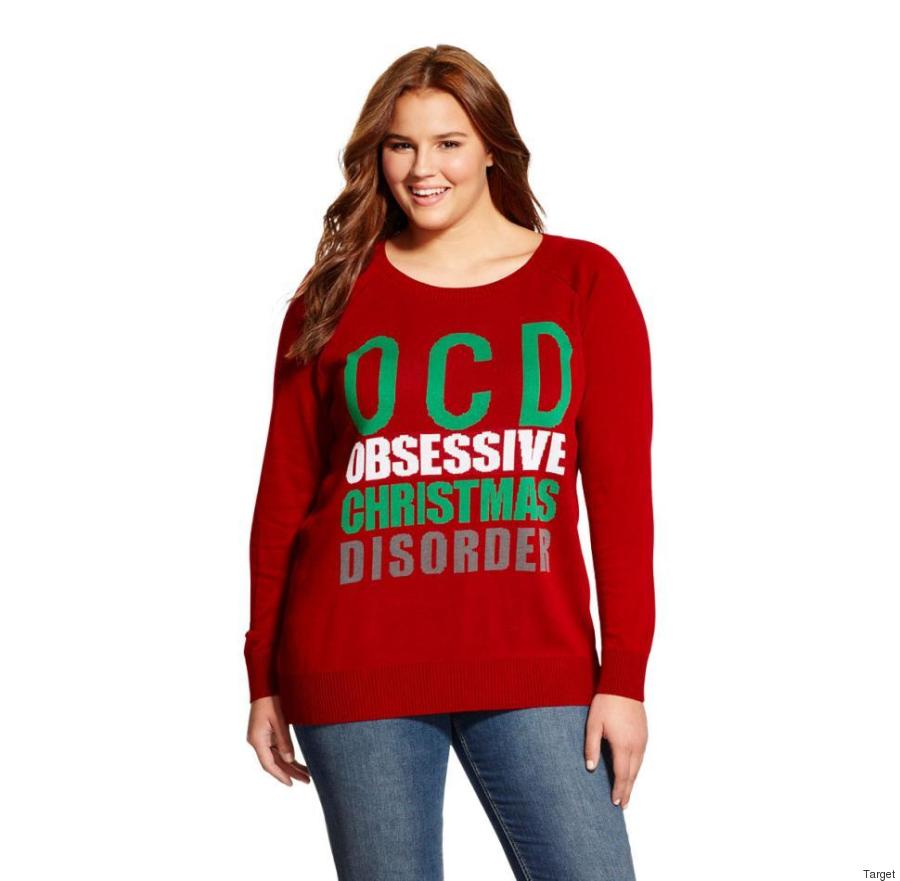 People took to Twitter to express their outrage over the red and green sweater, blasting Target for mocking the illness, all while making a profit.
they're selling these at target and as someone who has struggled with OCD for six years im pretty pissed off pic.twitter.com/EUaR0Oflfg

— dean winchester (@philsadelphia) November 3, 2015
@Target as someone with OCD I'd really appreciate it if you didn't sell my illness as a fashion statement pic.twitter.com/34egtLAkof

— Reign (@ReignMurphy) October 25, 2015
Hey @Target this sweater isn't cute or funny. OCD is a serious mental illness that shouldn't be mocked. pic.twitter.com/zXkSY7leiz

— Kate G (@garrulouskate) October 29, 2015

Despite the backlash, Target will not be taking the offensive sweater off of store shelves.
"We never want to disappoint our guests and we apologize for any discomfort. We currently do not have plans to remove this sweater," said a spokesperson.
Between this and the Starbucks Christmas cups controversy, it looks like the holidays are off to a rocky start.
So what do you think? Is this sweater offensive? Or are people being too sensitive? Sound off in the comments below.
Follow Huffington Post Canada Style on Pinterest, Facebook and Twitter!
Also on HuffPost