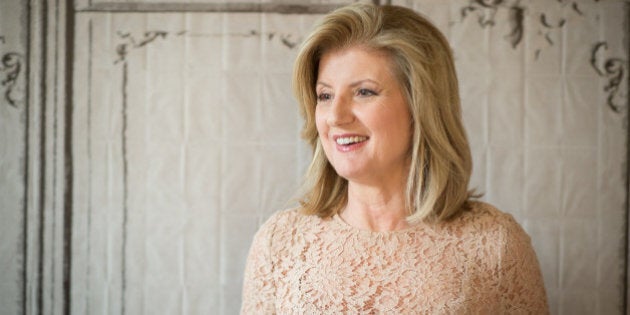 "Stop worrying. And get a good night's sleep." That's what Arianna Huffington would tell her younger self if she could.
And that's the advice she shared with hundreds of students who filled the athletics and wellness centre at Branksome Hall school for girls on Thursday afternoon. The teens gathered to hear the editor-in-chief of The Huffington Post speak about the pillars of the Third Metric of success: well-being, wisdom, wonder and giving back.
"As the mother of two daughters, I can't think of anything more important than speaking to young women at this stage in your lives when everything is ahead of you," she said.
Huffington undoubtedly won more than a few fans in the room when she said she would lobby the school's principal, Karen Jurjevich, to start the school day later (Branksome Hall already promotes a later school day on Wednesdays at 9 am).
Huffington advised the teens to do the same thing she advises adults: Get seven to nine hours sleep a night. Sure, some people are 'short sleepers' who require less sleep, but most of us, and especially young people, need more.
Sleep deprivation is "something your generation can change," she told the crowd. But in a world where working 24-7 is still celebrated and smartphone addiction rules, doing so requires some significant shifts.
Our devices are a good place to start: Thirty minutes before bed, turn them off and usher them out of the bedroom, Huffington said. It's a rule one student said she'll take to heart.
"When you start developing healthy habits at a young age, they stay with you," said Naz Gocek, who did her first-ever interview with Huffington onstage for the Q&A session. She said Huffington's talk was valuable for the young audience. "We live in a world that's becoming increasingly competitive," whether that's competing to get into university, or finding a job after.
"Slowly that pressure starts building up at a younger and younger age," Gocek, 17, said. One of the most pressing questions she had for Huffington was how high-achieving girls who want to do everything can find balance. Huffington said high-achievement must go hand-in-hand with self-care. And then you can find your passions.
"Just relax," Huffington said she's told her daughters in the past. "Try different things out."
"Whatever it is that we try, strengthens us."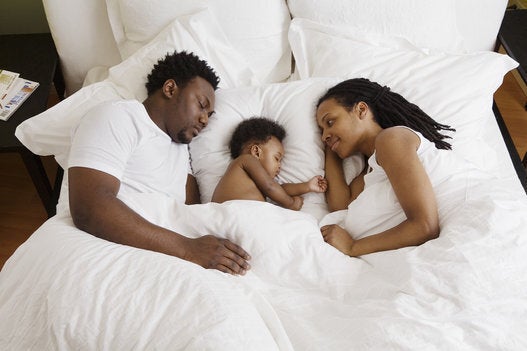 How To Sleep Better In 2015