Rock band Eagles of Death Metal left through a back door as an attack began at the Paris theatre they were performing in, escaping a hostage-taking that killed scores of concert-goers.
The American band was reportedly on stage at Le Bataclan, one of Paris' oldest nightspots, when a man with a machine gun began firing in the venue, Michael Dorio, brother of drummer Julian Dorio, told the Atlanta Journal Constitution.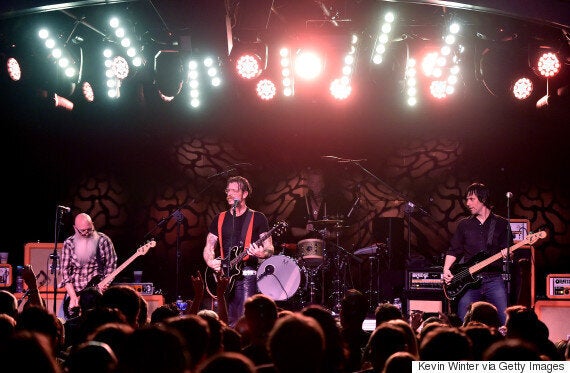 Musicians Dave Catching, Jesse Hughes, Josh Homme and Matt McJunkins of Eagles of Death Metal perform in Los Angeles last month. (Photo: Kevin Winter/Getty Images)
Band members dropped to the floor and then fled through a back entrance.
"They heard more than they could see because of the stage lights," Michael Dorio told the Atlanta newspaper.
Julian later went to a police station and contacted his family.
The band had earlier sent a Facebook post updating followers on the status of its crew and members.
Radio reporter Julien Pearce, who was at Le Bataclan as gunmen entered the historic theatre, described the scene as a "bloodbath" in an interview with CNN.
"It lasted for 10 minutes. Ten horrific minutes where everybody was on the floor covering their head," he said.
Pearce said he saw two men dressed in black calmly enter the theatre and fire at random. One of them, he said, could only have been 25 years old at most.
Neither yelled anything but they shot people who were on the floor.
Pearce escaped as the men were reloading their guns. He ran to a taxi alongside an injured teenage girl and instructed the driver to take her to a hospital.
At least 100 people are believed to have died in the theatre.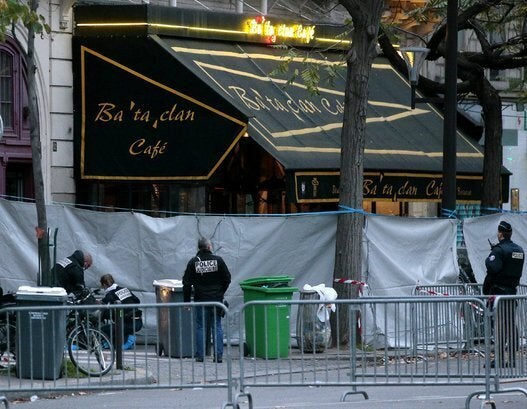 Paris attacks: Bataclan theatre scene