Meatloaf might not sound like the most appetizing meal, but anyone who's had it knows it's absolutely delicious.
In the slideshow below, we've rounded up 28 of our favourite meatloaf recipes, including a few that are actually meat-less. From bahn meatloaf sliders to a chicken meatloaf wellington to a black bean meat-less loaf, these aren't your classic Sunday-night meatloaves.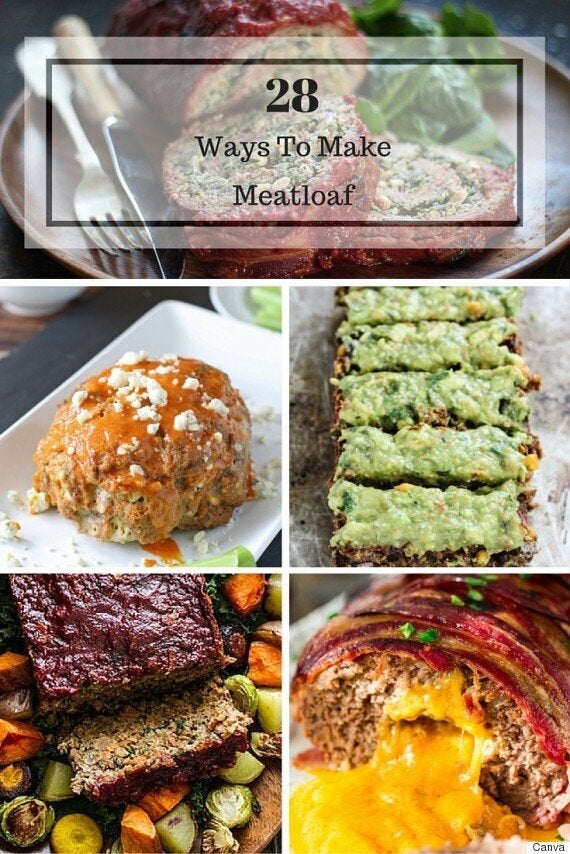 Regardless of whether or not your making a classic dish or one of these delicious deviations, the key to making the perfect meatloaf is to avoid over mixing the ingredients. According to Kraft, mixing too much will result in a tough texture so it is a good idea to use your hands to mix the meat and spices.
Other common meatloaf mistakes include cooking with crunchy raw veggies instead of soft cooked ones, and failing to let the meat rest before cutting in. Just like turkey or steak, meatloaf should sit for at least 10 minutes to keep all the delicious natural juices from escaping, The Kitchn reports.
But our favourite thing about meatloaf might just be how easy it is to freeze. Whether raw or cooked, all you need to do is wrap it tightly to prevent freezer burn before popping it in the freezer. When you're ready to eat it simply thaw and bake.
Do you like making meatloaf? If so, share your favourite recipe in the comment section below.