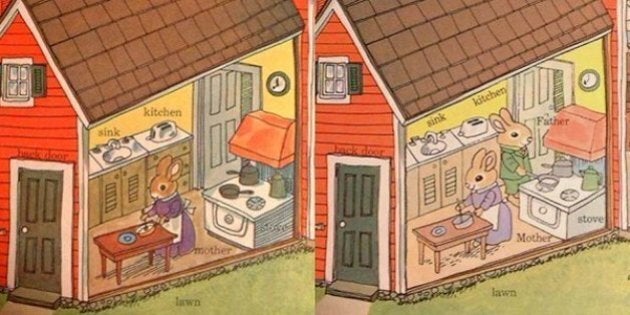 Bestselling children's author and illustrator Richard Scarry made changes to one of his books, and it almost slipped under our noses!
Originally published in 1963, Scarry released a different edition of his kids' vocabulary book "Best Word Book Ever" in 1991. The new version was overflowing with minor edits that fought gender norms, as well as racial and religious representation.
The "pretty stewardess" became the "flight attendant," for instance. And the "beautiful screaming lady" who needs to be saved became the much more realistic "cat in danger."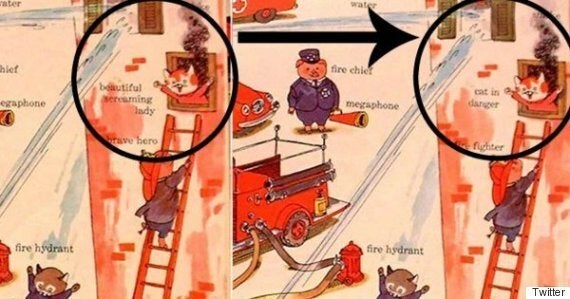 The changes were hardly noticeable until Alan Taylor, a senior photo editor at The Atlantic, held them side by side. He compared his own 1963 edition with his kids' more recent copy. Taylor then put together a Flickr photoset of 12 or so pages showing more than 25 progressive edits.
Here, for instance, the construction worker and bass drummer now have bows in their hair, suggesting that they could either be women, or men who simply enjoy wearing bows.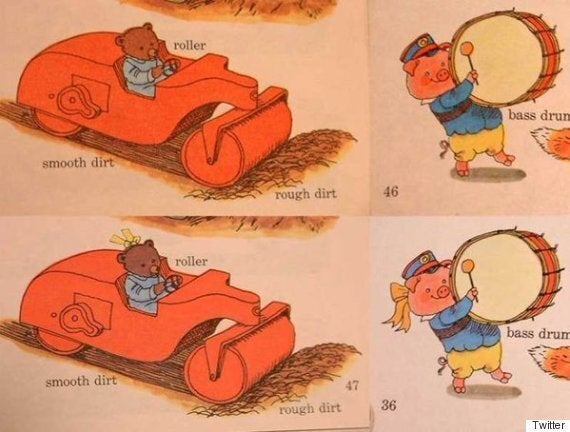 And here we have dad in the kitchen fixing meals, along with mom.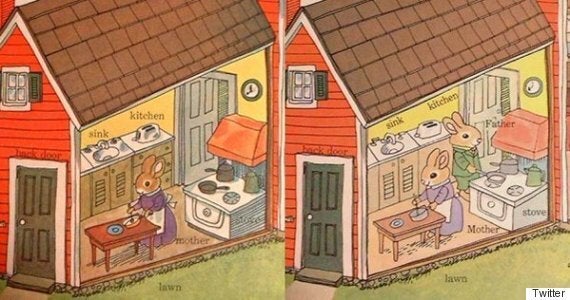 The stove on the book's cover got a serious upgrade as well. Edits also featured more job options, with a photographer and reporter replacing a train conductor and commuter.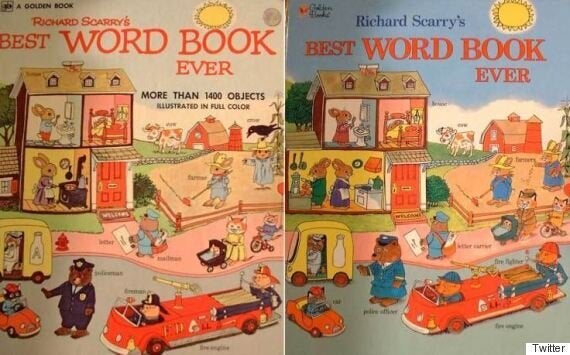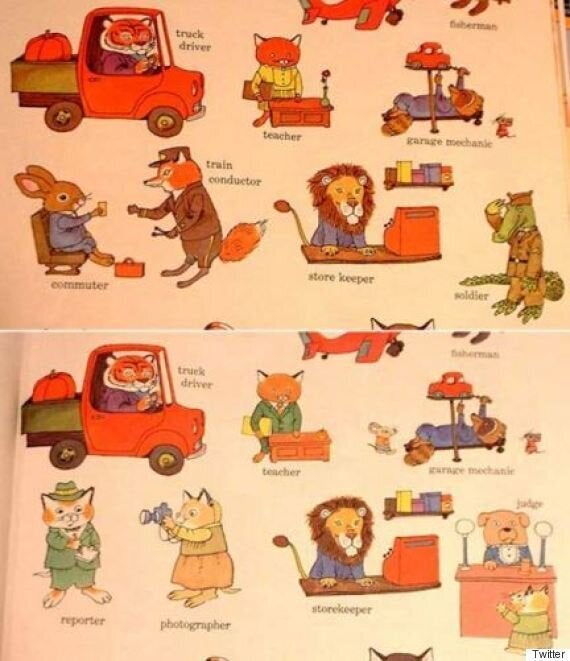 In terms of racial representation, some characters were swapped out, including a Native American mouse that was drawn sitting in a canoe and wearing a feathered headband. Rather than instill young readers with this one-note stereotype associated with indigenous peoples, he replaces it with a mouse in a collared shirt.
On another page, Scarry filled in a blank space with a Hanukkah menorah, where before there were only Christmas and Halloween items.
Fusion.net noted that these changes were especially important considering Scarry's reach. "Best Word Book Ever" alone sold 7 million copies in the first 12 years it was published. Overall, the author has sold more than 100 million copies of his books, and at one time he even rivaled Dr. Seuss.
Moreover, around the time Scarry released "Best Word Book Ever," parents were worried that the author was teaching stereotypes as well as words.
"Parents were saying, 'How will we change the world if the lady cats are always in dresses?'" Dallas DiLeo, a head librarian at Carnegie's Oakland library, told Carnegie magazine in 2002.
This was around the 1970s, she explained, when the second-wave of feminism and the women's rights movement was peaking once again. "He was showing a very '50s type of life," the librarian said.
According to DiLeo, Scarry listened to the criticism, which prompted the changes, leaving us with the 1991 version.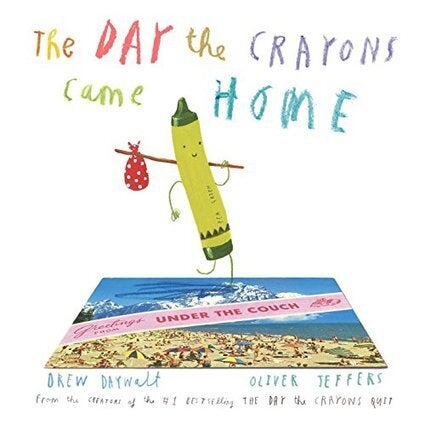 Hottest Kids' Books Of 2015