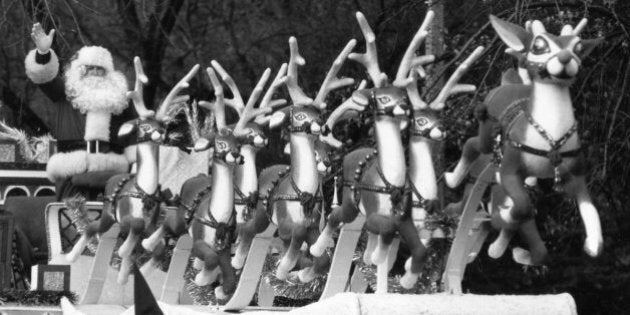 This is a street closure we never seem to mind, probably because it comes with holly, tinsel and reindeers! On Sunday, the 111th Santa Claus Parade is coming to Toronto.
Every year, the festive outing attracts kids and adults alike, dazzling us with its dozens of floats, marching bands and fun freebies.
The parade was first started by Eaton's department store in 1913 and has been an annual event ever since. In its inaugural year, the parade went all out and even imported reindeer from Labrador to help pull Santa's sleigh!
In honour of this year's festivities, we're taking a look at how much the parade has changed over the years.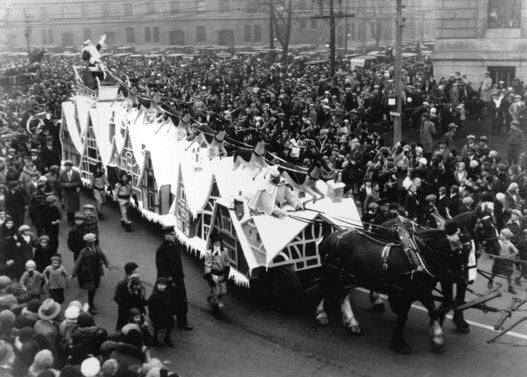 Toronto's Santa Claus Parade Over The Years
Every year the Santa Claus Parade has run without public funding, but with the help of sponsors and the volunteers, it has amassed.
Surprisingly, the parade was almost cancelled in 1982. Amid a recession and layoffs, Eaton's president Frederik Eaton said they couldn't afford it, reports Torontoist. Almost immediately a grassroots "Save Our Santa" campaign backed by Metro Toronto chairman Paul Godfrey started and managed to save the festivities.
This year you can expect 21 marching bands and 26 floats, including a special Raptors float to highlight the upcoming NBA All-Star Game that will be hosted in Toronto this February.