It seems like just yesterday that giant panda Er Shun gave birth to two cubs at the Toronto Zoo.
The young twins have only grown more adorable a month later. And we can barely contain our excitement at seeing them progress.
One of the cubs now weighs a kilogram, while the other is tipping the scales at 750 grams, The Toronto Zoo said in a Thursday news release.
Their hair is becoming thicker, and they "truly look like giant pandas now," the release said.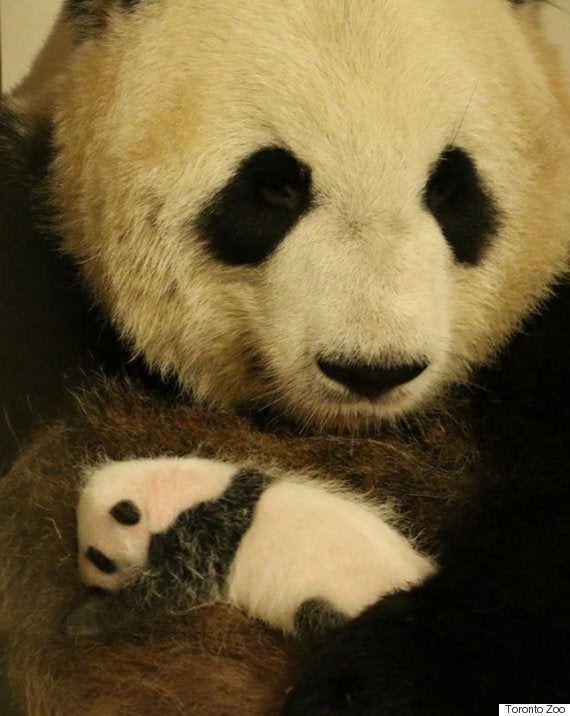 Er Shun holds one of her cubs.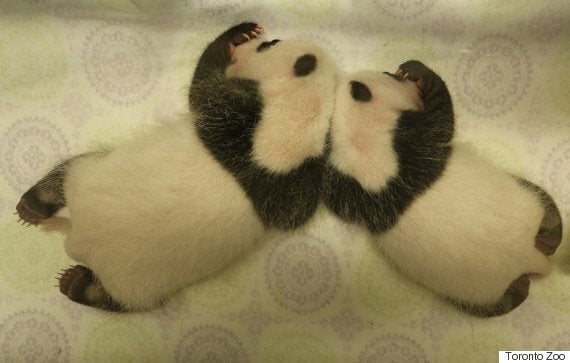 The Toronto Zoo's giant panda cubs lie together.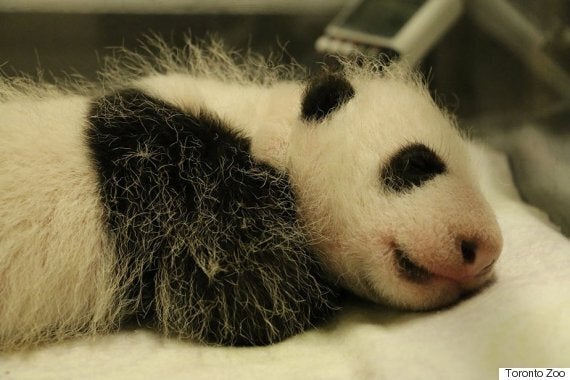 A giant panda cub rests comfortably.
They've been loaned to Canada for ten years, but will only remain in Toronto until 2018. At that time, they'll be taken to a facility in Calgary.
The cubs, however, will stay in Toronto until the zoo gains approval to move them.
We can't wait to watch them become fully-grown pandas!