PICTURE BUTTE, Alta. — Mounties and farmers pitched in to round up over 200 cattle that apparently broke through a fence and roamed loose near a southern Alberta town on Sunday.
Const. Marshall Bevin says it was still dark when he was called out to a property east of Picture Butte, and as he drove there, he could see one of the animals headed toward the high school.
Then he spotted more that were on the highway, appearing to head back toward the farm they came from.
The nearby Fort McLeod fire department, which deals with livestock emergencies, suggested he send out a news release to warn drivers.
One driver of a minivan north of the town hit an animal that was believed to be from the herd, but he wasn't hurt.
All 210 the bovines were accounted for by early Sunday afternoon.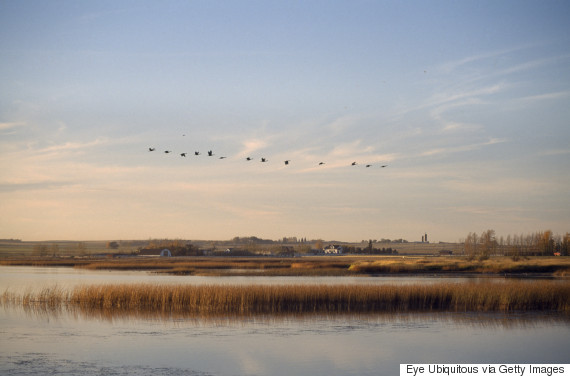 Picture Butte, Alberta.
"There's thousands and thousands of cattle around here and this is the most I've seen out. I've been here five years,'' Bevin said after the cattle were corralled.
"I've seen five or ten. I've never seen 210 get out at one time. It must have been something to get them all going.''
The animal that was hit by the minivan died, but all the others appeared to be OK.
Bevin said the owner of the cattle believed the animals got spooked by something and knocked over a 12-metre length of fence.
Bevin said there were cattle on the roads, on the sides of the roads and on neighbouring farms. He rounded up some of the farmers, who helped gather them up while he drove around to look for more of the loose animals.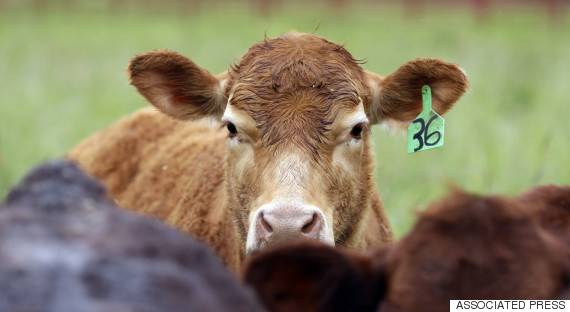 One of the escaped cattle (not pictured) died after being hit by a minivan.

He couldn't stay long, because by that time he had to attend to the collision with the cow and the minivan.
When he returned, the owner of the cattle was beginning to get the upper hand.
"The farmer told us we had too many cars in the area and it was spooking the cows and they were getting antsy and running around, so he asked that we leave the area and let them finish corralling them,'' Bevin said.
The last four were caught on a neighbour's property at 1 p.m.
Late Sunday, RCMP confirmed that the animal that was killed was one of the 210 loose cattle, and that charges were pending against the owner under the Alberta Stray Animals Act.
Also On HuffPost:
Chilliwack Cattle Sales Dairy Farm