I grew up with a little sister who has gorgeous, full, dark, Cara Delevingne-esque eyebrows that are to die for. For an older sister who really has no brows at all, envy grew inside me.
It feels like I've been on a endless journey to finding the perfect brow product my entire life -- the amount of times I've wandered up and down Sephora's aisles is even harder to talk about, especially in this brow-obsessed day and age. My issue was, with every product I purchased (or every makeup artist I went to see), nothing applied naturally on my brows. I would look at myself in the mirror and just see these ultra thick, dark, clown-like things hanging above my eyes.
I was starting to lose faith in reaching #browgoal status, until I was gifted with Glossier's Boy Brow.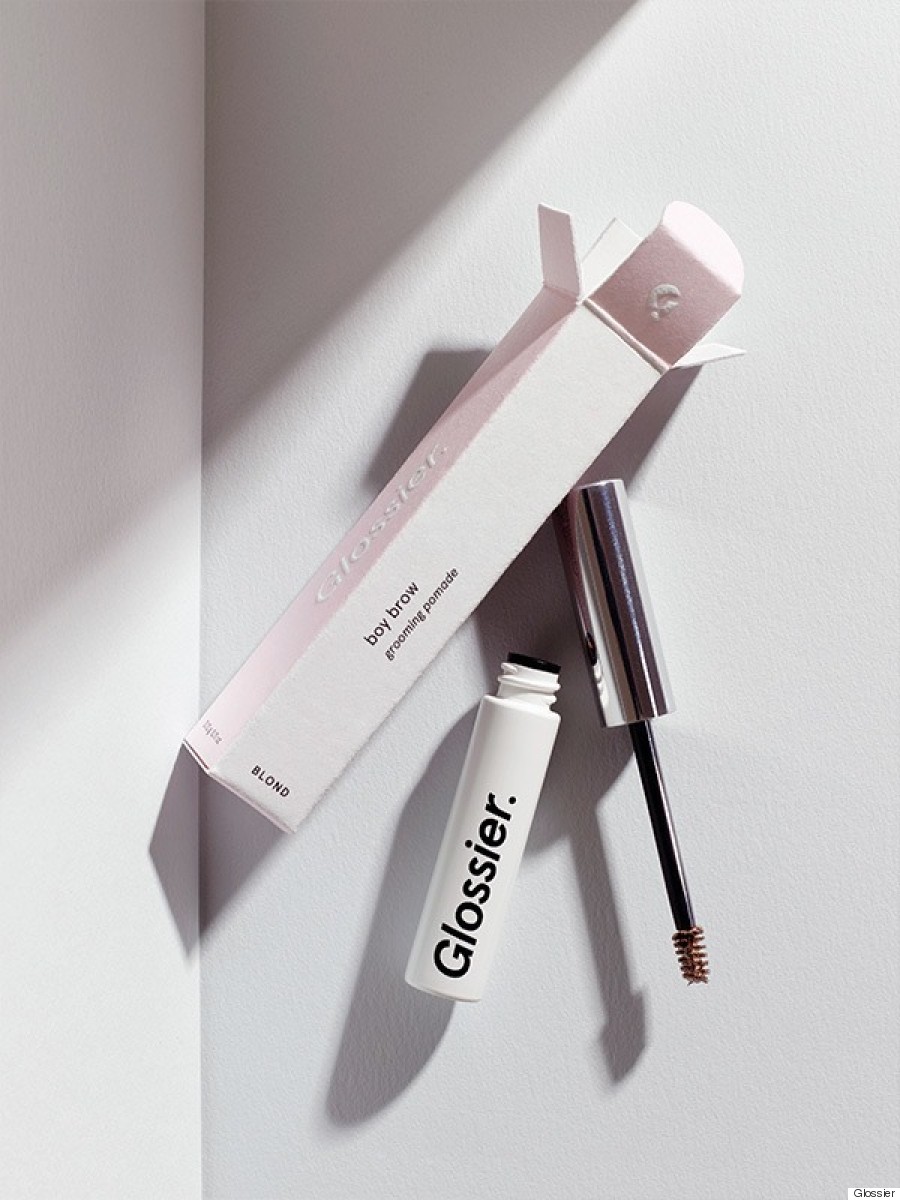 The product is a creamy wax formula with a sheer pigment that is inspired by old-fashioned mustache pomade. Coming in three shades (blond, brown and black), Boy Brow is the magical elixir my brows have been patiently waiting for. And the best part? It's super easy to use.
The product's tiny tapered brush allows for an incredibly simple application that leaves brows feeling flexible with dimension (which is in thanks to the added in natural beeswax and carnauba wax). To apply, take the spoolie and use upward strokes to fluff and shape brows into place. In no way am I left with a flaky texture, because Boy Brow has two key ingredients: lecithin and atelocollagen (both are used for conditioning and subtle sheen).
When Into The Gloss and Emily Weiss, the birth mother of the brand, revealed their newest product a mere month ago, they wrote that, "Boy Brow is about working with what you've got." Like the name itself, your result is a full, boyish type of brow, that will shape your face and feel like you were born with it. You'll trick everyone.
Finally, for me, it doesn't look totally obvious to everyone that I've done my brows.

But here's the problem, my friends (and don't be mad at me!): Glossier is only available and shipped in the USA and Puerto Rico for now (where it can be yours for $16). BUT the New York-based beauty company is working on making their incredible products available to everyone around the globe.
So hold tight eyebrow-less beauty junkies, because Boy Brows is SO worth it! And if you have friends down south who can get it for you, consider yourself blessed.
Follow Huffington Post Canada Style on Pinterest, Facebook and Twitter!
Also on HuffPost