It's that time of year again!
The guide features "over-the-top indulgences," as the editor writes, including 18-karat gold dumbbells (a cool, $125,000) and an Hermes Mah-Jong set ($46,000). The entire gift guide will cost you more $519,505, not including the items marked "price upon request."
"This year we actually have a number of gift guides, but one of them is just called 'Ridiculous,'" Paltrow said in an interview with Katie Couric on Tuesday. "I think there's a trip to space on there, and a hot air balloon or something. I think the most ridiculous thing is there's a website that's selling solid-gold dumbbells."
And we have to hand it to Gwyneth and her team -- because it's working. And in all fairness, there are some items that won't set you back on your mortgage (we can totally justify a $28 Dior nail polish). As Goop says, "There's a little ridiculous for every budget."
Behold, some of the most outrageous things on Goop's 'Ridiculous (and Awesome)' Gift Guide below: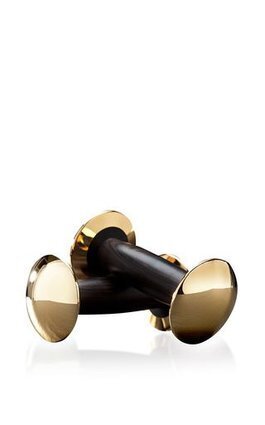 Goop's 'Ridiculous (And Awesome)' Gift Guide 2015